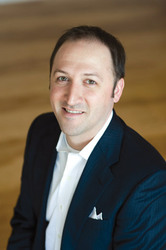 John McCarron, ESQ will help you every step of the way
Tuckahoe, NY (PRWEB) March 11, 2011
Westchester County NY DWI Attorney, John McCarron, Jr., ESQ, has been recognized for his success in helping individuals facing Westchester County New York DWI Law cases. Mr. McCarron works closely with his clients so that they are prepared for each step that must be taken to effectively resolve a DWI. When other contributing factors are involved in the case, Mr. McCarron is able to evaluate and assess the issues individually and provide the advice to assure that there is positive resolution with minimal disruption to his client's life.
When interviewed recently, Mr. McCarron stated, "I am dedicated to providing the level and quality of assistance that is needed by people who suddenly find themselves facing serious charges and a trial as a result of a DWI arrest. I provide the level of representation for my clients that will address the current and future issues that may arise from this type of charge. I feel that when a person is faced with life-changing events, they must have the information they need to make the most knowledgeable choices about how they want to be represented. I care about my clients and I am by their side from point A to point Z in the legal process."
Mr. McCarron has provided success representations clients throughout Westchester County and has a network of professionals that assist him when investigations or collection of data is required. When an individual has been cited for a DWI, they often are unsure of what steps to take to ensure that there are no long-term affects to their life, job, or personal life. Mr. McCarron addresses all of the concerns and questions of clients and gives them the options they need to begin building the proper strategy for their case.
To get more information about how John McCarron Jr., Esq., provides individuals with the Westchester County New York DWI Law assistance they need, visit http://www.montesmccarron.com/ today. Individuals and members of the press wishing to get more information about this press release will find contact information below.
John McCarron, JR ESQ
Montes & McCarron PLLC
68 Main Street, 2nd Floor
Tuckahoe, NY 10707
Telephone: 914.729.1083
Fax: 914.729.1084
Email: info(at)montesmccarron(dot)com
Website: http://www.montesmccarron.com/
Westchester County NY and White Plains NY Internet Marketing, SEO and Social Marketing by Mike Luchen of Extreme Marketing and Consulting
# # #