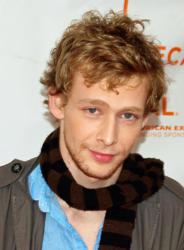 [T]here are countless opportunities... to interrupt a friend's trajectory toward suicide. It is important that community organizations, churches, and engaged citizens be totally aware of the warning signs of suicide.
(PRWEB) September 28, 2012
Sustained suicide prevention requires community organizations, churches and individuals to be completely aware of the dangers of suicidal thoughts, says faith-based website, followme.org.
That statement came today as more details are revealed surrounding the bizarre death of 28-year-old "Sons of Anarchy" actor, Johnny Lewis. On Wednesday afternoon in his Hollywood neighborhood, Lewis apparently beat and strangled his landlady and attacked several neighbors before leaping or falling from the two-story house, resulting in his immediate death, according to a report published by the Washington Post on Friday.
The troubling murder-suicide concludes a ten-month stretch of multiple arrests, extensive counseling and substance abuse treatment, and suspected mental illness, according to the Washington Post. Lewis had been released from jail only five days before his death, the Post reports.
In the aftermath of Lewis' death, authorities have uncovered a trouble legal past. Just four months ago, Lewis' probation officer wrote about the young actor's dangerous state, saying he was "very concerned for the well-being of not only the community but that of the defendant," CBS News reported Friday.
The CBS News report also includes a probation report from May which sheds light on Lewis' condition. "The defendant suffers from some form of chemical dependency, mental health issue, and a lack of permanent housing. Given this, (Lewis) will continue to be a threat to any community he may reside in," his probation officer noted.
According to court records, Lewis had undergone treatment for drug and alcohol addiction, as well as taking part in treatment for mental illness. In fact, Jonathan Mandel, Lewis' attorney, told CBS News that the former "Sons of Anarchy" star had "serious mental issues."
Lewis' probation officer was not the only one to note warning signs of suicide in Lewis' life.
Kurt Sutter is the creator of AMC's hit series, "Sons of Anarchy," the program in which Lewis acted for two years. Sutter expressed his thoughts on Lewis' unfortunate death via Twitter: "It was a tragic end for an extremely talented guy, who unfortunately had lost his way. I wish I could say that I was shocked by the events last night, but I was not. I am deeply sorry that an innocent life had to be thrown into his destructive path."
It seems many in Lewis' life saw the warning signs, but what does the story reveal about community organization's efforts at suicide prevention? Followme.org is a faith-based website that provides resources for those struggling with suicidal thoughts and those recovering from grief after a loved one's suicide. Its leaders say that Lewis' apparent suicide sheds light on the need for community awareness.
"The months leading up to Lewis' tragic death show that suicide is not a snap decision—it is a dangerous progression from an idea to action. As such, there are countless opportunities along that path to interrupt a friend's trajectory toward suicide. It is important that community organizations, churches, and engaged citizens be totally aware of the warning signs of suicide," said Pastor Jamie of followme.org.
So how do community organizations interrupt that trajectory? "If you're struggling with suicidal thoughts, you need hope. We pursue people who want out of the suicidal spiral and attempt to connect them to resources, suicide hotlines, and spiritual guidance in this difficult season."
For more information, visit http://www.followme.org.