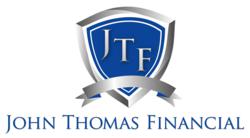 New York, NY (PRWEB) January 11, 2012
John Thomas Financial, an independent broker/dealer and investment-banking firm located in New York City's financial district is proud to announce today that CEO Thomas Belesis has been named to the Board of Trustees of the New York Institute of Energy and Water. The New York Institute of Energy and Water is a mission-driven university that aims to create a new paradigm for sustainable development focused on energy, water and environment through higher education and research.
Together with the other members of the Executive Board, Mr. Belesis is committed to addressing the trio of crises experienced by most of humanity today: water-food-energy. An Executive Board Member of the World Energy Forum since 2009, Mr. Belesis regularly collaborates with world leaders on global environmental issues. He also serves as Chairman of the Board of the United Nations Global Millennium Development Foundation, a non-governmental organization focused on raising money from the private sector in order to support eight specific U.N. goals from halving extreme poverty to halting the spread of HIV/AIDS.
John Thomas Financial has established itself on the forefront of the global energy landscape. The investment-banking firm participates in the funding of renewably energy as well as coal, oil and natural gas, and exploration companies both domestically and abroad. Two affiliate companies joined the John Thomas brand in 2011 -- John Thomas Global Trading in Dubai, UAE and JTF Private Wealth Management.
For timely insights, news, and commentary on economics and financial markets, visit the JTF Blog or join the John Thomas Financial community on Twitter and Facebook.
About John Thomas Financial
John Thomas Financial, a member of FINRA and SIPC, is an independent broker-dealer and investment banking firm headquartered in New York City's Wall Street district. Emphasizing a client-centric approach to managing all aspects of its business, John Thomas Financial and its affiliates offer a full complement of retail brokerage, private wealth management, and corporate advisory services tailored to the unique needs of its clients. The firm publishes the Fiscal Liquidity Index a unique daily indicator that looks at government spending and its impact on the financial markets, as well as The John Thomas Financial Economic Outlook, a research report analyzing consumer sentiment, market outlook, credit cycles and dozens of other market influences. For more information on the firm, please visit: http://www.johnthomasfinancial.com.
###