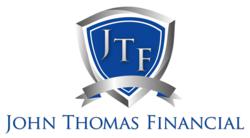 New York (PRWEB) January 25, 2012
John Thomas Financial, a full service independent broker/dealer and investment-banking firm located in New York City's Financial District, today announced the appointment of Avi Mirman as Head of Investment Banking. Mr. Mirman will be based at the John Thomas Financial Wall Street headquarters and will oversee all aspects of investment banking while leading the effort on public offerings, private placements and merger and acquisition advisory work.
Mr. Mirman brings to John Thomas Financial nineteen years of experience in investment banking. Before joining John Thomas Financial, Mr. Mirman was Head of Investment Banking at BMA Securities, where he was responsible for overseeing the entire deal process in addition to cultivating and managing key relationships with clients, service providers and funding sources. Prior to BMA, Mr. Mirman was recruited by GunnAllen Financial to establish a more substantial presence in investment banking, leading his branch to top the firm's 250 nationwide offices in 2 years. He has closed over $2 billion in transactions over the course of his career to date. Mr. Mirman received his B.S. in Political Science from the State University of New York at Buffalo. Mr. Mirman holds FINRA Series 7, 66, and 79 licenses.
Another noteworthy addition to John Thomas Financial is Russ Steward, who will join Mr. Mirman at the Investment Banking Group as Managing Director. Mr. Steward brings twenty years of investment banking, merchant banking and private equity experience to John Thomas Financial, including several years working directly with Mr. Mirman where he focused on due diligence, financial analysis and valuation of small cap and micro cap companies for capital raises and financial advisory services. Prior to joining with Mr. Mirman, Mr. Steward was a Senior Vice President at SMH Capital, a division of Sanders Morris Harris Group, and worked with middle market companies. Mr. Steward has a Ph.D. in Business Administration from Century University in Albuquerque, NM, an MBA from the Anderson School at UCLA and a BS in Industrial Engineering from Columbia University. Mr. Steward is a CFA charterholder.
"As part of our expansion, and with Avi's success on both sides of the capital raising spectrum, John Thomas Financial is now able to offer institutional-quality products to high net worth individual investors. We are very proud to have this team and its extensive expertise join the firm, further enabling us to provide greater value to our clientele," said John Thomas Financial CEO Thomas Belesis.
About John Thomas Financial
John Thomas Financial, a member of FINRA and SIPC, is an independent broker-dealer and investment banking firm headquartered in New York City's Wall Street district. Emphasizing a client-centric approach to managing all aspects of its business, John Thomas Financial and its affiliates offer a full complement of retail brokerage, private wealth management, and corporate advisory services tailored to the unique needs of its clients. The firm publishes the Fiscal Liquidity Index a unique daily indicator that looks at government spending and its impact on the financial markets, as well as The John Thomas Financial Economic Outlook, a research report analyzing consumer sentiment, market outlook, credit cycles and dozens of other market influences. For more information on the firm, please visit: http://www.johnthomasfinancial.com.
###