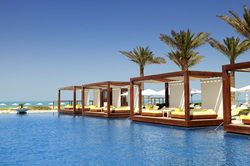 Join to Help Fund Causes and Earn Fun Rewards.
Santa Monica, CA (PRWEB) May 05, 2015
Co Op serves women who love to make a difference; by helping fund their causes, and gift member rewards. Women join co op by making referrals to enable recruiting for good, a social staffing solution working collaboratively to generate proceeds to do good and to gift fun, shopping, and travel rewards.
"We are making life fun and rewarding for people who love to make a difference. Imagine people can now use their social contacts to give back to their favorite causes, and enjoy fun rewards." - Founder Carlos Cymerman
Co Op Rewards Members Every Year
First 100 women who introduce a company in 2015, that retains recruiting for good for searches earns a portion of every fulltime placement made to fund causes and to enjoy rewards. Co Op matches every dollar raised for causes, to reward members an equal amount toward; dining, shopping, and travel.
Helping Make Fundraising Fun for Causes
Nonprofits and schools looking to raise funds can refer people to join Co-Op, and earn funding toward their causes. Once the organization introduces someone to participate in co-op and enables recruiting; funding is rewarded. Women love to be rewarded for making a difference; and our co-op does both the funding and rewarding.
About
Recruiting for Good is a staffing solution, helping people; find great jobs, make a difference, and earn fun rewards. Since 1998, Recruiting for Good, has helped companies find great candidates. For more information about using recruiting for good, check out http://www.RecruitingforGood.com. We look forward to serving women who participate, love to make a difference, and enjoy dining, shopping, and travel rewards.