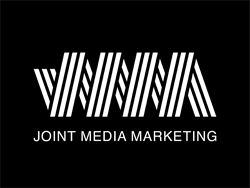 Joint Media Marketing is the ideal vehicle for transforming businesses into the brands they were meant to become.
Downers Grove, Ill. (PRWEB) July 13, 2017
Joint Media Marketing, Chicagoland's newest full service digital marketing agency, offers a results-driven solution to transform the sales and marketing process, grow revenue, and build sustainable brand equity.
JMM uses proven techniques and strategic creativity to help clients achieve specific business goals and position them for success. The agency is the brainchild of Jason McSweeney, a creative director and graphic designer with over two decades of leadership in print, web and event marketing.
"Communication, creativity and technology are three of the biggest challenges in modern-day business and marketing," McSweeney said. "We aim to provide businesses with a holistic strategy rooted in their core values, vision, and definition of success, whether that be increasing market share, productivity, or profitability."
McSweeney's passion for creativity and business development began in 1986, when he sat down at his first Macintosh computer. It was then he realized the exponentially growing potential for creativity in digital media to impact the way we interact. Joint Media Marketing is the natural progression of that passion, allowing McSweeney and his team the opportunity to apply their unique abilities to achieve the business goals of his clientele.
"Joint Media Marketing is the ideal vehicle for transforming businesses into the brands they were meant to become," McSweeney said. "We have developed an all-star team of marketers from a variety of disciplines, with proven track records of client success. What they bring to the table is remarkable."
Joint Media Marketing's unique approach addresses the growing need for businesses to present a unified and engaging end-to-end experience to attract and retain their customers.
More About Joint Media Marketing
Joint Media Marketing is a full-service brand management agency based in Downer's Grove, Ill., uniting traditional, digital and experiential marketing channels to deliver a seamless and impactful customer experience. They provide:
• Integrated Brand Strategies
• Graphic Design & Copywriting
• Website Design & Development
• Search Engine Optimization
• PPC Advertising Management
• Event Marketing
• Print Advertising & Collateral
• Videography/Photography
• Business Analytics & Growth Tracking
Services suited for small/mid-size businesses are flexible and can be customized to fit the specific need of the client. The expertise of collective talent makes the agency an ideal solution for building a successful and engaging brand across multiple channels. A business should always be moving forward, and JMM helps businesses develop an engaging brand that serves as an accurate portrayal of that momentum.
Joint Media Marketing is also positioning itself as a creative marketing thought leader, with e-books such as How To Attract Leads With Marketing Automation and a company blog offering the latest industry trends, insights and unique perspective from the team.
To learn more about everything Joint Media Marketing offers, visit the company website or contact Joint Media Marketing President Jason McSweeney at (630) 481-6359.