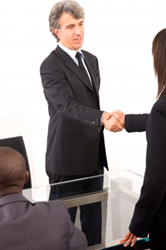 There are ways that investors can use to simplify the procedures for buying investment homes and managing a partnership revealed in our posted tips
Sacramento, CA (PRWEB) March 02, 2015
Different ways to enter the housing industry as an investor now exist in the U.S. for adults. The JWB company is now providing joint venture for real estate tips to men and women who are seeking a different pathway to owning a home that will be used as an investment at http://www.jwbrealestatecapital.com/real-estate-joint-venture.
The tips showcased are being presented to a person who is researching how a strategic alliance might be beneficial as an investor. The JWB company has included disadvantages as well as advantages of partnering with two or more people to purchase investment real estate in any market across the country.
"There are ways that investors can use to simplify the procedures for buying investment homes and managing a partnership revealed in our posted tips," said one JWB company rep.
The programs integrated this year at the JWB Group for working adults are now related to the joint venture concept. Through additional financing through different lenders, one or more investors now have the option of using funds held in a retirement account as investment dollars for rental properties.
"We're helping to explain the many choices that an investor has available in the rental market to help showcase the most effective pathway to homeownership," said the rep.
As technology continues to evolve, the JWB company plans to introduce better ways to incorporate technology into the real estate industry. The new page at http://www.jwbrealestatecapital.com/best-real-estate-apps-for-2015 is revealing the best applications to use for tablets, PCs and smartphones related to rental homes.
About JWBRealEstateCapital.com
The JWBRealEstateCapital.com company supplies investment programs for working adults who are interested in entering the real estate industry. The rental homes that are in the company network are located in high growth markets. The JWBRealEstateCapital.com company has adjusted its programs in 2015 to feature more financing options for IRA and 401K account owners nationally.