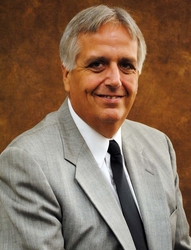 It's an exciting time to be joining Telecast Fiber Systems, and I'm excited to be a part of such a talented and seasoned group of professionals — the undisputed industry experts in game-changing fiber optic solutions for broadcasting
Worcester, MA (Vocus) September 28, 2010
Telecast Fiber Systems today announced that Jon Powell has been appointed to the position of North Central U.S. area sales manager. Reporting directly to Bob McAlpine, vice president of sales, Powell will drive sales expansion and vendor relationships in the 10-state region.
"Jon is a truly customer-focused sales professional with more than 20 years of experience in the broadcast television systems market. His deep direct sales experience and expertise in working with manufacturer channel sales and systems integrators are exactly what we need to build demand for our fiber optic video solutions," said McAlpine.
Prior to joining Telecast Fiber Systems, Powell was a sales representative for audio/video systems integrator Duncan Video, where he managed key accounts in Indiana, Ohio, and Illinois. He also served as Midwest regional sales manager for 360 Systems, managing sales activities in a 14-state region. Before that, Powell served as East Central U.S. regional sales manager for Harris Corporation for seven years and was a sales representative covering Indiana and Kentucky for Roscor Corporation for more than 11 years.
"It's an exciting time to be joining Telecast Fiber Systems, and I'm excited to be a part of such a talented and seasoned group of professionals — the undisputed industry experts in game-changing fiber optic solutions for broadcasting," said Powell. "I'm looking forward to helping build momentum for these solutions in the North Central region."
About Telecast Fiber Systems, Inc.
Telecast Fiber Systems, Inc. is the company known for its portable and fixed fiber optic systems for television broadcast production. Telecast's video, audio, and communications systems are used worldwide by TV networks, teleproduction companies, sports venues, and various private, educational, and government and military organizations to extend range, simplify cabling, and reduce labor costs and setup time. Telecast systems have helped usher in the age of HD television production, and the company now is active in the development of 3D HD TV production. Telecast Fiber Systems is a subsidiary of Belden (NYSE: BDC), a leader in comprehensive signal transmission solutions for fiber, cable, wireless signal, and industrial networking applications.
More information about Telecast Fiber Systems can be found at http://www.telecast-fiber.com.
# # #