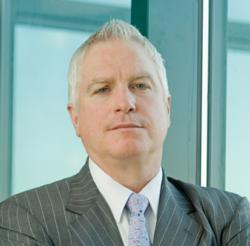 New York, NY (PRWEB) June 07, 2013
Global senior executive and advisor, Jon Theuerkauf, announced this last week that he is moving on from his advisory position with Sberbank -- Russia's largest bank and Europe's 11th largest financial institution.
Theuerkauf, a highly recognized business improvement and innovation leader, was hired by Sberbank's CEO and President, Herman Gref, to be his advisor and run the group responsible for the transformation of the bank from being known as a "Russian bank" into a more recognizable international bank brand.
Theuerkauf, the first American ever to be hired by the Sberbank, not only reported to, but also who worked directly with Gref. Sources say that after two years, there had been a "philosophical" falling out between the two. Neither Theuerkauf nor representatives of Sberbank could be reached for further comment.
About Jon Theuerkauf
Jon Theuerkauf is a seasoned global business executive who began his career consulting to the manufacturing industry. In 1984, he founded Business and Educational Associates, a business improvement/management consulting firm that contracted to various industries and grew to 30 employees. Over the last 20 years, he has served in global transformation leadership positions for quality, productivity, strategic planning, efficiency, and innovation initiatives. His expertise lies in his ability to incorporate operational excellence and quality into start-ups and existing organizations and tailor improvements and initiatives to the specific business operation.
About Sberbank
Established in 1841, Sberbank has grown into a universal commercial bank with diversified businesses. Sberbank provides banking services to individuals and all types of corporate clients including big corporates, small and medium-sized businesses as well as state-owned, sub-federal units and municipalities. Sberbank of Russia is the largest bank in Russia and CIS.