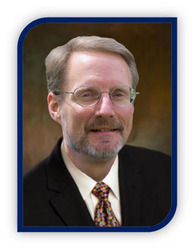 Jon has solid experience in leading technology companies and completing successful exits for his investors. He brings a depth of experience to Corum and our clients and we are pleased to have him join our team
Seattle, WA (Vocus) May 20, 2010
Corum Group Ltd., the global leader in M&A services for software and information technology companies worldwide, announced that Jon Scott has joined the firm as in the position of Vice President. Working from Corum's Seattle headquarters he will lead Corum's focus on the security and mobile segments.
"Jon has solid experience in leading technology companies and completing successful exits for his investors. He brings a depth of experience to Corum and our clients and we are pleased to have him join our team," said Nat Burgess, President of the Corum Group. "I had the opportunity to have Corum serve as an M&A advisor to me in the past and came to value their specialized expertise and knowledge. I'm looking forward to being able to bring my 30 years of technology industry experience to the firm," Scott commented.
About Corum Group – With corporate headquarters in Zurich and Seattle's hi-tech Eastside, plus offices around the United States and in seven other countries, for over 25 years Corum Group has been setting the standard for success in the merger and acquisitions process for software, internet and IT services companies. Experience makes the difference with Corum: the firm has completed over US $6 billion in M&A transactions spanning six continents. Corum also educates the industry with its special conferences such as Merge Briefing and its flagship Selling Up and Selling Out, a one-day seminar for software entrepreneurs and executives in how to prepare for and execute liquidity events.
The M&A advisors at Corum are experienced former software and IT CEOs themselves, backed by the industry's leading staff of researchers, writers and experts on software company valuations. The company IT department has spent more than $20 million building and maintaining the world's largest database of software company buyers. The combination ensures unequaled success in the firm's client engagements: with Corum, Experience Makes the Difference. See http://www.corumgroup.com.
# # #