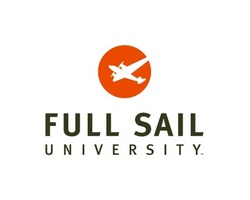 Full Sail is honored to have an onscreen legend such a Jon Voight share his time and his talents with the Florida Film Festival
Winter Park, FL, (PRWEB) April 10, 2009 -
On Sunday, April 5, Full Sail University (http://www.fullsail.edu) was proud to join the 18th Annual Florida Film Festival (http://www.floridafilmfestival.com) in hosting a screening of the film Midnight Cowboy at the Enzian Theater, followed by a Full Sail moderated discussion with the Oscar-winning actor, Jon Voight. This year marks the return of Full Sail University's fifth year as the primary sponsor and twelfth year with the Festival.
Known for creating some of the most memorable characters in cinema, Voight has starred in a diverse range of films including: Deliverance, Ali, Conrack, Mission Impossible, National Treasure, Transformers, Coming Home and Midnight Cowboy, marking Voight's debut performance as Joe Buck. After the film screening, Full Sail University President, Garry Jones, introduced Voight and then opened the discussion to the audience who had the opportunity to engage in a conversational discussion with the actor, who gave insight into his enduring career, film history, and current opinion on the entertainment field today. This event concluded the ten-day film festival which was also served as a host to celebrity guests including: Master Iron Chef Cat Cora, Fatal Attraction star Glenn Close, Director Ken Russell and Screenwriter/ Producer Barry Sandler, best known for their work on Crimes of Passion.
"Full Sail is honored to have an onscreen legend such a Jon Voight share his time and his talents with the Florida Film Festival," said Jones. "It was a pleasure to be a part of the evening celebrating such a gifted artist who continues to relate to audiences through his timeless career and his passion for film."
About Full Sail University:
Since 1979, Full Sail University, located outside of Orlando, FL, has been an innovative educational leader for those pursuing careers in the entertainment industry. With over 31,000 alumni, graduate credits include work on OSCAR®, Emmy®, and GRAMMY®-winning projects, best-selling video games, and the #1 grossing U.S. concert tours. Full Sail's 190-acre campus and online education platform proudly welcomes over 6,500 students from 50 states and 65 countries.
Full Sail currently offers a total of 20 degree programs including: Associate of Science Degrees offered in Graphic Design, Recording Arts and Show Production & Touring; Bachelor of Science Degrees offered in Computer Animation, Digital Arts & Design, Entertainment Business, Film, Game Art, Game Development, Internet Marketing, Music Business and Web Design & Development; and Master of Science Degrees in Education Media Design & Technology, Game Design, Entertainment Business, and Internet Marketing; and a Master of Fine Art in Media Design.
Full Sail was most recently named the 2008 "School/College of the Year" by the Florida Association of Postsecondary Schools and Colleges. The university has also been previously named: The Harvard of Game Schools by Tips & Tricks Magazine; one of the top three New Media Schools by Shift Magazine (alongside the Massachusetts Institute of Technology and New York University); one of the Top Five Game Degree Programs in the world by Electronic Gaming Monthly; one of the Best Music Programs in the country by Rolling Stone Magazine; one of the Best Music Business Departments in the Schools That Rock: The Rolling Stone College Guide; and one of the Best Film Programs in the country by UNleashed Magazine.
For more information about Full Sail, please visit http://www.fullsail.edu.
###