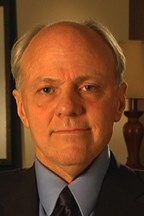 Orland Park, IL (PRWEB) August 23, 2013
For over thirty years, the lawyers of Anderson & Associates, P.C. have provided experienced and dependable legal counsel and representation to clients in Chicago and Orland Park divorce and other family law matters.
Attorney Jonathan G. Anderson has been instrumental in establishing Anderson & Associates, P.C. as one of the most respected family law firms in Illinois. His dedication to the practice of family law has paved the way for the launch of two new regional offices.
The new Anderson & Associates, P.C. Southwest Suburban family law office is located at 15255 S. 94th Ave., Orland Park in Cook County, Illinois. The Orland Park office was opened to better serve the firm's growing Southwest Suburban Cook County and Will County divorce and family law clientele.
The firm's Chicago family law office has relocated to 20 N. Clark Street in the center of the Loop. The office's close proximity to downtown courthouses, including the Richard J. Daley Center, allows Anderson & Associates, P.C. to easily serve clients who live and/or work in and around the Loop.
In addition to the expansion of family law services, Anderson & Associates, P.C. is pleased to announce that attorney Christopher J. Maurer has been appointed to serve on the Board of Editors for the DCBA Brief, the DuPage County Bar Association's monthly magazine which publishes scholarly articles about legal matters impacting lawyers and litigants throughout DuPage County and Illinois. Christopher Maurer will work to continue to make the DCBA Brief a premier legal publication within the State of Illinois.
Chicago divorce attorneys of Anderson & Associates, P.C. use their wealth of knowledge and experience to effectively and efficiently navigate the legal process for our clients. They handle all types of family law matters including but not limited to: divorce, child custody, child support, adoption, orders of protection, prenuptial agreements and post decree litigation.
To contact an experienced attorney for a free initial consultation, call (312) 345-9999.