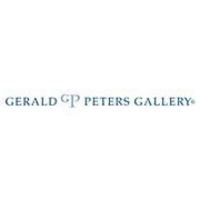 Sculpture and Works on Paper
New York, NY (Vocus) December 20, 2007
Jonathan Kenworthy will be signing his book "Sculpture and Works on Paper" at the Gerald Peters Gallery, 24 East 78th Street on Wednesday January 30th from 4:00 pm to 6:00 pm for press and from 6:00 pm to 8:00 pm by invitation. The gallery will also have an exhibition of his work.
Jonathan Kenworthy was born in wartime Britain. At age 11 he was admitted into the Royal College of Art, going on to become youngest Gold Medal winner at the Royal Academy of Art for his carving in marble. He has been at work creating sculpture and drawing for more than half a century. Kenworthy has created a language of his own.
His stunning new book covers a lifetime of work by the exceptional and highly sought after artist. Kenworthy has been imitated across continents - an inevitable consequence of his early success and innovative approach to figurative sculpture. A testament to his history, the book gives a first ever comprehensive look at his originality and influence as an artist. Kenworthy's ability to put movement into bronze with his dynamic modelling in clay and choice of subjects has changed the perception of art in nature. Choosing African animals - leaping, fighting, hunting and running in their battle for survival, Kenworthy breathed fresh life into bronze and remains to this day the world's leading wildlife sculptor.
The artist's accolades in wildlife sculpture do not preclude his many sculptures of people, especially the nomads of both Asia and East Africa. "These pieces," as Dr. Catherine Wills writes in the book's introduction, are "Finely modelled, with exceptional delicacy, he sees people in contemplation, motionless, timeless enduring icons of man the survivor."
Taking his sketchbooks from East Africa and Afghanistan to Egypt and Nepal, he always returned to work in his studio in England. From 1965 his early sell-out exhibitions were in London; by the mid 1970's his widening his patronage took him to the United States. He won early fame and has continued to influence figurative sculpture on both sides of the Atlantic. The book's superb photography by Steve Russell amplify the sensitivity in Kenworthy's modelling and the grace and beauty of his subjects. Kenworthy remains on top of his form and as fresh and innovative as ever.
With Kenworthy's books and sculptures already selling out in London's Portland Gallery in November 2007, the Gerald Peters Gallery is delighted to announce that this beautiful book will be launched from their Upper East Side location in January.
Jonathan Kenworthy at Gerald Peters Gallery, NY
For more information, contact:
Jennifer Hoffman
Ballantines PR
Tel: 505-216-0889
Cell: 505 603 8643
jenniferh @ ballantinespr.com
Ballantines PR in Los Angeles and Santa Fe
Lily Downing Burke
Gerald Peters Gallery
24 East 78th Street
New York, NY 10021
212 628 9760
lburke @ gpgallery.com
http://www.gpgallery.com
# # #