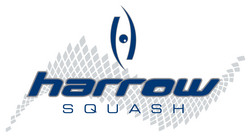 Jon has an unparalleled reputation in the sport and is one of its greatest ambassadors. There is significant momentum for squash in North America and we are thrilled to have Jon on the team
Denver, CO (Vocus) February 10, 2010
Former world number one and 36 time PSA tour winner, Jonathon Power, has signed a multi-year sponsorship agreement with Harrow Sports.
The 35 year old Canadian made his debut as a Harrow player on January 24th at a Legends Tour exhibition at the Tournament of Champions in Grand Central Station.
"Jon has an unparalleled reputation in the sport and is one of its greatest ambassadors. There is significant momentum for squash in North America and we are thrilled to have Jon on the team", said Mark Hayden, CEO of Harrow Sports.
Power is also pleased to be joining the Harrow team, "with the announcement of the Legends Tour, the launch of our new 30,000 sq. ft. National Sports Academy in Toronto, and Harrow's momentum in the marketplace, this is a natural partnership", said Power. "I have always had an interest in squash related product development and marketing. My partnership with Harrow will allow me to pursue these opportunities".
Power's National Squash Academy is designed to be the centre for growth and high performance for squash in Canada and North America. It is born of a partnership between the Canadian government, Jonathon Power and Jamie Nicholls (Power Squash Academy), Gary Waite (ISDA Founder) and various other coaching luminaries and personalities in Canada. Fundraising is well underway with ground breaking planned within the month.
About Harrow Sports:
Harrow Sports is a recognized leader in high performance composite technology for sports equipment. Since its inception, Harrow has led the industry in game changing composites in squash, lacrosse, ice hockey and field hockey. For more information please visit http://www.harrowsports.com.
For further information contact:
Mark Hayden
Tel: 203-742-6061
For product purchase inquiries contact:
Dave Rosen
Tel: 303-889-9891
###