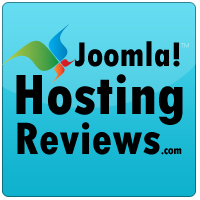 All hosting companies that are on our list are compatible with the new release of Joomla.
Atlanta, Ga (PRWEB) February 08, 2012
http://www.joomlahostingreviews.com is proud to announce their top Joomla 2.5 compatible hosting companies. They have reviewed many different hosting companies and feel that these companies are the best.
Joomla Hosting Reviews uses each of these companies for different websites. They are sure that Joomla 2.5 is compatible with them. The article goes through each companies specific Joomla solution and ranks which one is best.
The review explains some about the Joomla release and third party installation applications. Saying that not all third party applications will be ready to install Joomla 2.5 as soon as it's released. It could be several weeks before these one-click installers have 2.5 integrated.
Steven Johnson, Joomla Expert says, "The most important thing to have ready with Joomla is the servers. Installation can be done manually as soon as Joomla is released, but the servers must have the minimum requirements. All hosting companies that are on our list are compatible with the new release of Joomla."
About Joomla Hosting Reviews -- Joomla Hosting Reviews, established in 2005, is owned and managed by Intown Web Design of Atlanta, GA. The site was created as a place for Joomla Users to post reviews and learn about the best joomla hosting companies. They are not related in any way with the Official Joomla Project or HostGator. It is a website that brings hosting, server information, and help to the Joomla community.
About Intown Web Design (http://www.intownwebdesign.com) -- Intown Web Design, located in Atlanta, Ga, is a web design and development firm with a focus on creating functional websites for business. Clients range from startups to corporations traded on the NYSE. Founded in 2007, with a specialty in open source technologies including PHP, Joomla and WordPress. They have continued to expand their expertise into improving site performance, usability and search engine rankings.
###