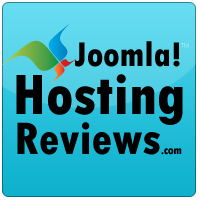 I personally host several sites with them and I am very satisfied. I feel HostGator provides the best service for the money.
Atlanta, Ga (PRWEB) November 22, 2011
http://www.joomlahostingreviews.com announced that HostGator has won their 2011 Host of the Year. This award was earned base on editor and customer reviews, tech support quality, hosting plan choices and pricing. HostGator has proven themselves to be best in class in all categories.
Joomla Hosting Reviews monitors all of their top rated hosts over the course of the year to remain up to date with the service quality. Joomla Hosting Reviews pays for all hosting to maintain to help avoid any conflict of interest. To read what the editors and customers have to say about HostGator read their HostGator Review page.
Steven Johnson, one of the senior editors at Joomla Hosting Reviews went into more detail about HostGator, "I never hesitate to encourage people to checkout Hostgator. I personally host several sites with them and I am very satisfied. I feel HostGator provides the best service for the money. With Hostgator I do not worry about my sites going down or Joomla server software conflicts. HostGator has worked out all of the kinks providing a great customer experience."
One major reason Joomla Hosting Reviews likes HostGator so much is their expertise in server environments. Good servers help applications like Joomla run smoothly while maintaining optimal server security.
Additionally, HostGator was selected based on their dedication to great technical support. They are always available on chat and phone twenty four hours a day. Steven Johnson noted that he has never had to wait more than a minute to get to a tech support specialist.
HostGator offer shared hosting plans which are great for those that are looking to start a new website. HostGator's starter plans (known as 'Hatchling Plan', 'Baby Plan', and 'Business Plan') as well as VPS and dedicated server plans. The features that come with each are plentiful says site editor, Steven Johnson, "They come with a wide variety of applications, tools, and features which are helpful to making a website successful."
Some of the features provided by Hostgator include: unlimited disk space, transfer, ftp accounts, and MySQL databases. All of the servers run the latest versions of php, MySQL, Ruby On Rails, SSH, Perl, Chilisoft ASP, Python, and more.
About Joomla Hosting Reviews -- Joomla Hosting Reviews, established in 2005, is owned and managed by Intown Web Design of Atlanta, GA. The site was created as a place for Joomla Users to post reviews and learn about the best joomla hosting companies. They are not related in any way with the Official Joomla Project or HostGator. It is a website that brings hosting, server information, and help to the Joomla community.
About Intown Web Design (http://www.intownwebdesign.com) -- Intown Web Design, located in Atlanta, Ga, is a web design and development firm with a focus on creating functional websites for business. Clients range from startups to corporations traded on the NYSE. Founded in 2007, with a specialty in open source technologies including PHP, Joomla and WordPress. They have continued to expand their expertise into improving site performance, usability and search engine rankings.
###