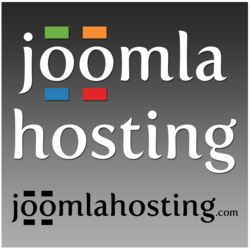 The team working on JoomlaHosting.com enhanced it greatly. We are proud to release it and see what visitors think!
Atlanta, Ga (PRWEB) January 30, 2013
JoomlaHosting.com (http://joomlahosting.com) has announced their latest website redesign which includes responsive technology that adapts automatically to screen size. The redesign includes an upgrade to the Gantry Framework, the latest JReviews component, a brand new look for top pages, and a new K2 based Blog section.
JoomlaHosting.com has been a fan of the Gantry Framework, developed by RocketTheme, for several years and was excited to use it. Gantry uses Twitter's Bootstrap for most of it's default look and at it's core, Gantry is a flexible responsive, grid-style template. The JoomlaHosting.com team was able to take this core design and adapt it to a unique website that matches their brand.
Updating to the latest version of JReviews has provided the JoomlaHosting.com team with new functionality including tabbed company listing pages and easy to use compare sections. Also, the administrators can now upload multiple images to listings and manage them using the JReviews media manager. The latest version of JReviews includes a redesign that looks very professional and also includes elements of Twitter's Bootstrap, adding style consistency to the site.
The most noticeable design enhancements can be found on the homepage and top picks pages. On the homepage visitors will now be welcomed with a beautiful image of a person which adding friendliness to the site. Also, visitors will find the hosting companies top-picks list of has been simplified to improve usability. On the best hosts page each company now has a unique snippet of the editor's opinion. The modules displaying the companies have also been reworked to display the companies' plan details, reviews, and prices.
Introducing K2 as the new blogging component has increased the blog's efficiency and style. The component was added and each of the articles was migrated over to it. This allows the administrators to easily manage content and create a custom look for the blog.
Paul Cowley, Site Administrator and Designer said, "We have been developing our brand for years, but we needed to enhance the website to keep up with the latest trends. Making the website responsive and picking a framework that embraces the newest features, especially with Joomla, is important to us. With Joomla 3.0 released and 3.5 only months away, we want to be ready. The team working on JoomlaHosting.com enhanced it greatly. We are proud to release it and see what visitors think!"
Earlier this month, Intown Web Design also announced redesign of their other website, Joomla Hosting Reviews.
About Joomla Hosting -- JoomlaHosting.com, established in 2009, is owned and managed by Intown Web Design of Atlanta, GA. The site was created as a place for Joomla Users to post reviews and learn about the best Joomla hosting companies. They are not related in any way with the Official Joomla Project. It is a website that brings hosting, server information, and help to the Joomla community.
About Intown Web Design (http://www.intownwebdesign.com) -- Located in Atlanta, Ga, they are a web design and development firm with a focus on creating functional websites for business. Clients range from startups to corporations traded on the NYSE. Founded in 2007, with a specialty in open source technologies including PHP, Joomla and WordPress. They have continued to expand their expertise into improving site performance, usability and search engine rankings.
###