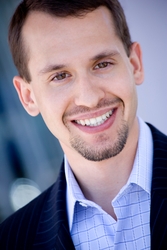 Las Vegas (Vocus) April 6, 2010
Jordan Wirsz, 27 years old "retired" millionaire, entrepreneur and three time best-selling author has just released his remaining 2010 tour dates. Wirsz has declared his next appearance in Dallas, Texas on June 25th, 2010, speaking to more than 500 business owners, entrepreneurs, and salespeople.
The Jordan Wirsz tour dates and locations can be found at http://www.becomeincredible.com/t-calendar.aspx and is listed below:
APRIL 2010'
April 29th
Las Vegas, NV
Pearl Theatre at The Palms Hotel
Sales Mastery – Sales Profusion & Business Revolution
Jordan Wirsz LIVE event
JUNE 2010'
June 3rd/6th
Norway, Oslo
Oslo Leadership Event - Business/Entrepreneurship
http://www.scandinavianevent.com/
Guest Speaker
June 25th
Dallas, TX
7 Strategies to Unlimited Revenue
Jordan Wirsz LIVE event
JULY 2010'
July 2nd/3rd
Las Vegas, NV
Entrepreneur Mastermind Weekend
Jordan Wirsz LIVE event
July 10th/14th
Jamaica
Wealth Masters – Private Wealth Group
Guest Speaker
July 17th/18th
San Diego, CA
Unlimited Abundance
Jordan Wirsz LIVE event
AUGUST 2010'
August 6th/7th
Dallas, TX
Unlimited Abundance
Jordan Wirsz LIVE event
SEPTEMBER 2010'
September 17th/18th
Sydney, Australia
OCTOBER 2010'
October 13th/20th
Cairo, Egypt
Cairo & Nile River Cruise – Billionaire Adventure Club
Guest Speaker & Mentor
To view a summary of Wirsz's story and mission, go to http://www.becomeincredible.com If you are interested in booking Jordan Wirsz on your radio or television show, call Rachael Campbell, Director of Public Relations at rachael(at)jordanwirsz(dot)com or call 702 465 4861.
Rachael Campbell
Director of Public Relations
702 465 4861
Rachael(at)jordanwirsz(dot)com
http://www.JordanWirsz.com
BecomeIncredible.com
# # #