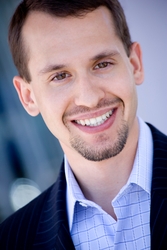 Laguna Beach, CA (Vocus) March 30, 2010 -–
Jet Pilot and entrepreneur Jordan Wirsz, one of America's youngest success stories is traveling the globe with one purpose in mind… Revolutionizing businesses and lives forever. As an international speaker, Wirsz will be heading to Melbourne and Sydney Australia, New Zealand Oslo Norway, Cairo Egypt, Jamaica, the entirety of the United States, and more, will see Jordan Wirsz in 2010.
As both a hired speaker and trainer as well as event /seminar producer Jordan Wirsz will be touring the US every 6 weeks beginning April 29th at his Las Vegas Nevada event. The international community has sort after Jordan's business and personal development strategies for nearly a decade. Now with the help of promoters and producers from other countries Jordan is able to fulfill his life long dream of reaching out and touching people all over the world.
Wirsz, a 27 year old self made millionaire and entrepreneur since nearly 10 years old is also a nationally recognized aerobatic air-show and commercially licensed pilot has been featured on shows such as CNBC's, The Big Idea with Donny Deutsch, Fox News Channel on Fox & Friends, NBC Miami, The Roloando Watts Show and many more. As a best selling author, Jordan Wirsz is releasing his 3rd book titled 'Become Incredible' on April 29th 2010 in Las Vegas Nevada. Become Incredible will be syndicated and available on Amazon.com, Barnes & Noble, and Borders Book Stores.
To view a summary of Wirsz's story and mission, go to http://www.becomeincredible.com If you are interested in booking Jordan Wirsz on your radio or television show, call Rachael Campbell, Director of Public Relations at rachael@jordanwirsz.com or call 702 465 4861.
Rachael Campbell
Director of Public Relations
702 465 4861
http://www.JordanWirsz.com
http://www.BecomeIncredible.com
###