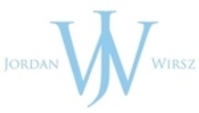 New York, NY and Las Vegas, NV (Vocus) March 28, 2010
Jordan Wirsz, 27 year old acclaimed and renowned entrepreneur, appeared on the Fox News Channel as a guest on the Fox & Friends show, discussing how the new healthcare bill will affect entrepreneurs and our economy. Fox & Friends anchor Brian Kilmeade took and in depth look at Pelosi's claim that the new healthcare bill will spur additional entrepreneurial growth. However, Wirsz disagrees, having been an entrepreneur for nearly 15 years and having spoken to and trained thousands of beginner and experienced entrepreneurs.
A speaker and three time best-selling author, Jordan Wirsz has been captivating the entrepreneurial and corporate worlds for nearly a decade with his amazing rags to riches story. As one of the few motivational speakers on the circuit that has "walked the walk," Wirsz aims to educate, inspire, and motivate entrepreneurs to help the U.S. economy recover. Recognized by members of Congress, the U.S. Senate, and the Nevada Governor, Wirsz hopes that the government will listen to experienced businesspeople around the country to assist in the economic and job recovery process.
To view a summary of Wirsz's story and mission, go to http://www.becomeincredible.com If you are interested in booking Jordan Wirsz on your radio or television show, call Rachael Campbell, Director of Public Relations at rachael(at)jordanwirsz.com or call 702-465-4861. Jordan's Youtube and Google information is astounding - please enjoy!
Contact:
Rachael Campbell
Director of Public Relations
702 465 4861
http://www.JordanWirsz.com
http://www.BecomeIncredible.com
###