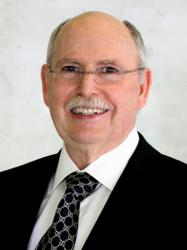 "I am very proud to be on this list because it represents years of hard work from my staff. It might not get mentioned in Super Doctors Magazine, but they truly deserve all the credit in the world too."
Los Angeles, CA (PRWEB) August 09, 2012
Beverly Hills Orthopedic Surgeon, Dr. Joseph Isaacson, was named one of the top doctors in Los Angeles for 2012.
"I am very proud to be on this list," Dr. Isaacson said, "because it represents years of hard work from my staff. It might not get mentioned in Super Doctors Magazine, but they truly deserve all the credit in the world too."
Only five percent of all doctors in Los Angeles are selected as Top Doctors. In order to be selected as one of L.A.'s top doctors, the research team at Super Doctors Magazine grades each doctor through a thorough, multipart screening process. This involves a survey of doctors, an independent evaluation of candidates by their practice area, and finally a disciplinary check.
Joseph Isaacson, MD is an orthopedic surgeon in Beverly Hills at an out patient surgery center, La Peer Health Systems, as well as his private practice, Beverly Hills Orthopedic Group. He is Board Certified by both the National Board of Medical Examiners and the American Board of Orthopedic Surgery and also a member of the Pediatric Orthopedic Society of North America. After earning his medical degree at University of Southern California (USC), Dr. Isaacson did his internship and residency in general surgery and orthopedic surgery at the University of Michigan.
Dr. Isaacson focuses his private orthopedic surgery practice on children, people with congenital abnormalities, and those with small statures. He specializes in joint reconstructive surgery in young adults. Dr. Isaacson also works at City of Hope with childhood cancer patients, is a Clinical Assistant Professor in Orthopedics at USC and on staff at Cedars-Sinai Medical Center.
La Peer Health Systems focuses on excellence in patient care and offers the most advanced and contemporary treatments and equipment that the medical world has access to. With 42 doctors across 13 departments, from anesthesiology to urology, La Peer offers comprehensive and widespread medical treatments for all patients. More information about La Peer Health Systems can be found at http://www.LaPeerHealth.com.