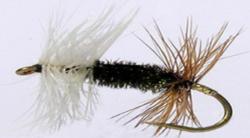 New York, NY (PRWEB) February 20, 2013
Joseph Sorbara, the renowned fly fishing expert, finally released an article pertaining to the DIY aspect of dry flies. The article was published on the blog after a large number of people had requested the author to produce something that could help fisherman enhance their catch. The article discusses how exactly fishermen have used the dry flies to gain utmost benefit of the sport, attaining massive catches, every time.
Now that the popularity of the sport is at its peak, people still find it tough to carry the activity out on a regular basis due to the expense that entails when one buys equipment from fishing stores. The cost can significantly be reduced if people start making their own dry flies, writes Joseph Sorbara. In the late 18th century, fishermen used to make their own dry flies out of wool or thick fur of animals. In the mountainous regions of Catskill, the technique really was very effective in attracting large quantities of trout.
In the current fishing scenario, things have changed a lot but a large number of wise people still stick to making their own dry flies, the article continues. The most noticeable evolution of the dry fish was perhaps the aspect where the barb was removed for good. This has allowed easy fishing for the fishermen and safety for the catch.
"With so many fishermen practicing their creativity, the number of unique dry flies is immense, but they're all designed to serve the same purpose; attract good catch!" stated Joseph Sorbara in the article. The material that is used now comprises of wool, fur, nylon, mylar, foam and even metals. These materials are attached firmly to the hook, which results in an amazing dry fly.
To read the original article, visit: http://josephsorbara.co/how-are-dry-flies-made-joseph-sorbara/
Joseph Sorbara is a renowned Fly Fishing Expert, mostly known for the online Fly Fishermen series that he publishes. With years of accumulated experience in the field, the writer now serves his fellow fishermen with effective and efficient fly fishing techniques. His blogs and writings are read by thousands of skilled fishermen from across the globe.
Contact:
Joseph Sobara
(631) 662-2123
JosephSorbara.co