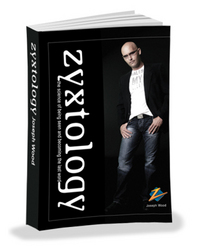 I have learned that the way to be seen and become the last word is to be relevant
Denver, CO (PRWEB) August 27, 2009
It was announced today that for a very limited time, Zyxtology - a unique marketing book conceived by the entrepreneur and Internet impresario Joseph Wood, is being made available for a free download. Zyxtology is the science of being seen and becoming the last word in ones respective field.
In today's tumultuous economy, it is becoming more and more important to gauge how marketing dollars are being spent and the impact that they make on product sales. Zyxtology delves into the science of "marketing relevancy" - a relatively new field that shows how relevancy is the key to success in today's marketing arena. It explores the impact that technology has played on businesses, and people, and how you can use this new technology to communicate and deliver your message on worldwide basis.
"I have learned that the way to be seen and become the last word is to be relevant," stated Joseph Wood, author of Zyxtology. "I wrote Zyxtology to show people the benefits of using a marketing system that sells products rather than markets them; to give people the marketing skills they need to be successful; and to offer key principles that people can implement just by reading this book," added Wood. "The fact is, if you embrace the new technology you will be successful. If you continue to use old marketing techniques, you will continue to lose market share until you're no longer viable," stated Mr. Wood.
Zyxtology takes the reader through a unique marketing process, providing detailed information on the keys to building a successful marketing system. It's based on a marketing model developed by Mr. Wood that has proven very successful. It shows readers that success is based on cultivating relationships - relationships that draw people to businesses and makes them want to buy their products. Most importantly, it shows readers how to gain that "marketing relevancy," the unique positioning that will put them on the road to success.
Zyxtology is slated to sell for $29.95, but will be available as a free download from the Zyxtology website for a very limited time. Additional information about Zyxtology and the download instructions can be found at: Zyxtology.com.
###