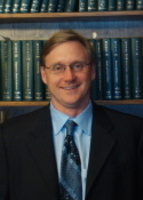 The report by 60 Minutes put faces to the crisis today, but also shows us that the solution is to work out these cases individually - if not - we will wind up with an even bigger problem down the road
Westwood, NJ (PRWEB) April 7, 2011
The Sunday 4/3/11 broadcast of the CBS Television News story on 60 Minutes about the mortgage foreclosure crisis "The Next Housing Shock" by Scott Pelley, seen by over 10 million viewers, according to an article posted by Robert Seidman of "TV By the Numbers" reporting on Nielsen TV Ratings, has worried New Jersey homeowners raising questions who are either at risk of mortgage default, or who may want to stop the foreclosure process.
"With news that home prices have fallen a sixth consecutive month, values are down nearly to the levels of the Great Recession. One thing weighing on the economy is the large number of foreclosed houses. Many are stuck on the market for reasons you wouldn't expect. Banks can't find the ownership documents. Its bizarre but it turns out Wall Street cut corners when it created those mortgage backed instruments that triggered the financial collapse. Now that banks want to evict people.they're unraveling these exotic investments to find that often the legal documents behind the mortgages aren't there. Caught in a jam of their own making, some companies appear to be resorting to forgery and phony paperwork to throw people down on their luck out of their homes," reports Scott Pelley of CBS News
To meet the need for accurate information, a New Jersey lawyer, Joshua Denbeaux, is preparing a series of webinars that will begin this month to help homeowners understand their rights and options.
"The reason we are doing the webinars is that this is the fastest way for us to get the facts out to the New Jersey homeowner who is having a problem. This information is for anyone who has questions or is worried about their situation," says Josh Denbeaux.
Topics and questions that will be covered include what to do if a homeowner has problems with:
1. difficulty paying their mortgage on time due to hardship.
2. defaulting on a mortgage due to late payments.
3. negotiating with a bank for a home loan modification.
4. understanding time lines for processing modifications
5. needing a New Jersey foreclosure defense
"The report by 60 Minutes put faces to the crisis today, but also shows us that the solution is to work out these cases individually - if not - we will wind up with an even bigger problem down the road", says Josh Denbeaux, referring to the follow up the CBS 60 Minutes Overtime webcast, interviewing Scott Pelley "Who Really Owns Your Mortgage?"
"This has created a bit of a train wreck in courts across the country because they go in to foreclose on people and they can't figure out who truly owns the mortgage," says Scott Pelley of the banks. "Even if you're not at risk of foreclosure, there could be legal ramifications for a homeowner if the chain of title has been lost," according to the CBS 60 Minutes Overtime webcast of the Scott Pelley interview with editor Ann Silvio.
The New Jersey lawyers at Denbeaux & Denbeaux fight for the rights of all homeowners. If homeowners have questions or if feel they might be getting taken advantage of, or are in default, or are nearing default, or have refinanced and something doesn't seem right, they need to talk to a lawyer and get a consultation to find out what they may not know. Call Joshua Denbeaux of the Westwood, New Jersey, law firm, Denbeaux and Denbeaux to answer your questions at 201-664-8855 or send an email to pr(at)denbeauxlaw(dot)com.
If New Jersey homeowners would like to be notified of the days and times of the webinar series, they can pre-register by sending an email to pr(at)denbeauxlaw(dot)com with the word "webinar" in the subject field.
###