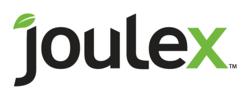 "We look to industry leaders such as JouleX to provide subject matter experts who can work collaboratively with other organizations and agencies to multiply energy savings within their own data centers," Magnus K. Herrlin, Ph.D., program lead for DCEP
Atlanta, GA (PRWEB) October 19, 2011
Working in collaboration with representatives from the Department of Energy (DOE), Lawrence Berkeley National Laboratory (LBNL) and ANCIS Incorporated, Mark Davidson, sustainability officer at JouleX, has been selected to serve on the steering committee for the new DOE Data Center Energy Practitioner (DCEP) IT-Specialist Program. The 12-member committee is tasked with developing curriculum and training requirements for performing energy assessments in data centers and transferring that knowledge to data center staff for implementation of best practices for optimizing data center energy efficiency. JouleX is the leading innovator in enterprise energy management systems for data centers, distributed office environments and facilities.
"We want to raise the standards of those involved in energy assessments in order to accelerate energy savings in the dynamic and energy-intensive marketplace of data centers," said Magnus K. Herrlin, Ph.D., program lead for DCEP. "We look to industry leaders such as JouleX to provide subject matter experts who can work collaboratively with other organizations and agencies to develop training, auditing and education content to aid program candidates in curbing high energy costs, reducing greenhouse gas emissions, independently validating Power Usage Effectiveness (PUE) and other metrics, and building internal expertise to multiply energy savings within their own data centers."
The DCEP Program is driven by the fact that significant knowledge, training and skills are required to perform accurate energy assessments in data centers. Unlike the Generalist and HVAC-Specialist Programs that have already been developed, the IT component is focused on energy assessments in data centers—and not the design of data centers. The DCEP IT-Specialist Program is geared toward employees of property management companies, engineering consulting firms, service companies, data center end users, state energy agencies, colleges, and utilities.
"Energy is the fastest growing data center expense, and many organizations today simply don't have the knowledge or tools to assess how much energy devices are drawing and where they may have savings opportunities," said Davidson. "Performing an energy audit is a great first step in establishing a baseline to better understand energy utilization, carbon emissions, costs, savings opportunities and capacity planning. Once you can measure energy utilization, you can identify opportunities to reduce energy consumption and costs, as well as more effectively understand your energy requirements for capacity planning and supporting corporate sustainability initiatives. Our JouleX Energy Manager technology has allowed us to successfully perform corporate energy audits worldwide, so I look forward to the opportunity to collaborate with my industry colleagues to develop a program that helps data center IT professionals acquire the necessary skill sets and best practices to evaluate the energy status and efficiency opportunities in their respective organizations."
About JouleX
JouleX is the leading innovator in sustainable energy management systems for the enterprise. Its flagship solution, the JouleX Energy Manager (JEM), provides the Global 2000 and government agencies with the ability to monitor, analyze and control energy usage for all network-connected devices and systems across the enterprise, including in distributed offices, data centers and facilities. Importantly, JEM works without the use of software agents, dramatically reducing installation time and removing the maintenance burden associated with similar technologies. JEM decreases energy costs by up to 60 percent while ensuring availability and provides robust reporting that enables compliance with emerging carbon monitoring requirements.
JouleX was founded in 2009 and since has been distinguished with recent awards and accolades including Gartner Cool Vendor in Green IT and Sustainability, GE Ecomagination Award, BT Green Economy Success for Future Award and Clean Tech Media Award. The company is headquartered in Atlanta with worldwide offices located in Tokyo, Paris, Munich and Kassel, Germany. For more information, please visit http://www.joulex.net, call (404) 567-4445 or send an email to info(at)joulex(dot)net.
© 2011 JouleX is a registered trademark of JouleX, Inc. JouleX Energy Manager (JEM) and Load-Adaptive Computing are trademarks of JouleX, Inc. All other brands and product names may be trademarks or registered trademarks of their respective holder.
# # #