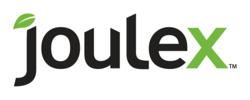 "It's one thing to tell someone about all the features and functions, but it's another when they actually see how our network-based, agentless technology works," says Josef Brunner, JouleX co-founder and chief architect.
Atlanta, GA (PRWEB) January 30, 2012
JouleX, a leading innovator in enterprise energy management systems for data centers, distributed office environments, and facilities, today announced a host of activities planned for the company's participation at Cisco Live London, January 30 to February 3, 2012, at the ICC London ExCel. In addition to showcasing its JouleX Energy Manager for EnergyWise solution during scheduled training sessions and presentations, the company will also provide a real-time, in-booth live demonstration of the technology by monitoring the energy consumption of the Cisco Live "World of Solutions" network components and connected devices.
"Cisco Live provides the perfect forum for us to showcase how the JouleX Energy Manager for EnergyWise can deliver energy management solutions to help companies around the world drive efficiency and reduce costs from the core to the edge," said Josef Brunner, JouleX co-founder and chief architect. "It's one thing to tell someone about all the features and functions, but it's another when they actually see how our network-based, agentless technology works—and then can put it in perspective as it relates to their organization's energy and sustainability needs."
At the G7 booth, JouleX will showcase its award-winning JouleX Energy Manager (JEM) technology monitoring the Cisco Live World of Solutions network infrastructure, including network switches, wireless access points, Voice over IP phones, and other Cisco EnergyWise-enabled devices. Visitors to the booth will be able to see the monitoring, analysis and control in action. Additionally, Cisco Live attendees will have the opportunity to guess the network's daily energy consumption for prizes.
More notable JouleX activities during Cisco Live London 2012 include:

Presentations every 30 minutes at the JouleX stand, G7, with guest speakers from NG Bailey, a leading U.K. building services firm, to discuss carbon laws and the evolution of the energy market in the United Kingdom.
At the World of Solutions, JEM will be demonstrated in the EnergyWise and UPoE Booth, showcasing EnergyWise's integration with Universal-Power-Over-Ethernet (UPoE) devices such as virtual desktop environments, telepresence infrastructure, phones, and building management systems.
Participation in the Technical Lab (TECCRS-1961) "Introduction to TrustSec, Medianet and EnergyWise," on Monday, January 30. During this session (from 16:00-18:00), attendees will see how JEM works with EnergyWise to add energy awareness to the network and allow operators to monitor and control consumption of infrastructure and attached devices to reduce costs.
JouleX Chief Architect and Co-founder Josef Brunner will deliver a 30-minute session (BRKGS-2004) "Reducing Energy Consumption from the Core to the Edge: The JouleX and Cisco EnergyWise Solution" on Tuesday, January 31, at 3:15 PM.
Cisco Senior Technical Leader John Parello will host a 90-minute session (BRKSPG-2401) "Cisco EnergyWise Fundamentals: The Network as the Platform for Energy Management," on Friday, February 3 at 9:00 AM and Cisco Technical Marketing Engineer Emmanuel Tychon will offer a 90-minute session (BRKNMS-2006) "Manage and Optimize IT Energy Usage with Cisco EnergyWise," on Tuesday, January 31 , at 11:15 AM—both featuring live demonstrations of JEM.
Cisco EnergyWise extends energy monitoring and management from the network core to the edge. JouleX helps visualize this solution across every device connected to the network—taking energy management beyond the switch ports and traditional PCs, to the entire IT infrastructure and data centers. JouleX for EnergyWise supports Cisco advanced features such as a deep-sleep VoIP function, power capping for the Cisco Unified Computing System (UCS), and support for Power-over-Ethernet (PoE) Plus and Virtual Desktop infrastructure. It also provides monitoring, analysis and control for Cisco EnergyWise-enabled devices and systems—with no client-side agents or hardware meters required.
For the latest information on JouleX activities at Cisco Live, please follow the company blog at http://www.joulex.net/Green_IT_Blog, on Facebook at http://www.facebook.com/pages/JouleX-Inc/197923563591757 and on Twitter at https://twitter.com/joulexnet.
About JouleX
JouleX is the leading innovator in sustainable energy management systems for the enterprise. Its flagship solution, the JouleX Energy Manager (JEM), provides the Global 2000 and government agencies with the ability to monitor, analyze and control energy usage for all network-connected devices and systems across the enterprise, including in distributed offices, data centers and facilities. Importantly, JEM is the first network-based energy management system that works without the use of software agents, dramatically reducing installation time and removing the maintenance burden associated with similar technologies. JEM decreases energy costs by up to 60 percent while ensuring availability and provides robust reporting that enables compliance with emerging carbon monitoring requirements.
JouleX was founded in 2009 and since has been distinguished with recent awards and accolades including Gartner Cool Vendor in Green IT and Sustainability, GE Ecomagination Award, BT Green Economy Success for Future Award and Clean Tech Media Award. The company is headquartered in Atlanta with worldwide offices located in Tokyo, Shanghai, Paris, Munich, and Kassel, Germany and throughout the United States. For more information, please visit http://www.joulex.net, call (404) 567-4445 or send an email to info(at)joulex(dot)net.
© 2012 JouleX is a registered trademark of JouleX, Inc. JouleX Energy Manager (JEM) and Load-Adaptive Computing are trademarks of JouleX, Inc. All other brands and product names may be trademarks or registered trademarks of their respective holder.
# # #