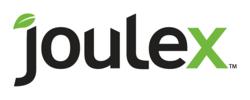 Global enterprises are demanding more depth and breadth to their energy management solutions, allowing them to seamlessly scale to and support multiple locations around world"
Atlanta, GA (PRWEB) February 22, 2012
JouleX, a leading innovator in enterprise energy management systems for data centers, distributed office environments, and facilities, today announced the general availability of version 3.0 of its award-winning JouleX Energy Manager (JEM) platform . Responding to global demand from large multi-national, and multi-language distributed enterprises, JouleX Energy Manager now adds a more scalable, centralized reporting and management layer to its architecture; dashboard enhancements and new reports; and threshold alerting and auto response, among the newest features and functions.
Available for the JouleX PC, distributed office, Cisco EnergyWise and data center product lines, JEM is the first network-based, agentless energy management system that measures the energy consumption and utilization of all network-connected devices and systems to provide visibility into power usage across the enterprise.
"We are seeing more and more multi-national companies rolling out energy management solutions across their global enterprises as they have been satisfied with the results and successes they're having with an initial phase in one specific location," said Janet Lin, senior manager at Verdantix. "As a result, global enterprises are demanding more depth and breadth to their energy management solutions, allowing them to seamlessly scale to and support multiple locations around world."
The JEM 3.0 release highlights include:
Centralized Reporting and Scalability

Architecture enhancements provide for single instance installations as well as for distributed deployments across multiple locations, creating a single repository of data that allows for centralized and localized reporting;
The JEM platform now scales to support one million devices.
Dashboard Enhancements and New Reports

New embeddable widgets, such as Heat Maps, Energy Geo Maps, Data Center Power Usage Effectiveness (PUE), Centralized Server Statistics and Health Status, and Server Resource Charts, can be used exported to external websites, corporate intranets and sustainability leaderboards to share real time progress against corporate sustainability initiatives with customers and employees;
Improved screen layouts make viewing the dashboard and devices easier by moving from two columns to three and adding a wide-screen mode;
Reports are now available in six languages―English, French, German, Spanish, Japanese, and Chinese―and can be scheduled to be sent automatically.
All-new reports for:
o Sustainable procurement include Model Analysis and Model Replacement;
o Data centers include PUE, Under-utilized Servers, Idle Analysis, Hourly Consumption Analysis, Cost Analysis and Summary Reports; and
o Distributed offices include Business Hours/Non-business Hours Comparison, Consumption Analysis, On/Off Analysis and Devices On At Night/During Weekends.
Threshold Alerting and Auto Response

Users can define thresholds based on power, utilization, temperature and other indicators, and JEM can automatically send notifications or carry out automated actions;
New notification architecture triggers notifications based on policies or with the Alerts Application.
"Energy is often the largest unmanaged expense in most organizations, and global enterprises are starting to recognize that energy management is global problem that must be addressed," said Tom Noonan, president and CEO at JouleX. "This 3.0 release of the JouleX Energy Manager platform delivers on the requirements of our global customers who have implemented our solutions across their enterprises and want enterprise-level reporting for hundreds of thousands of devices across their highly distributed offices and data centers worldwide. Additionally, we have begun our implementation of predictive analytics, thereby empowering customers to anticipate, alert, and take automated actions around energy-related events."
About JouleX
JouleX is the leading innovator in sustainable energy management systems for the enterprise. Its flagship solution, the JouleX Energy Manager (JEM), provides the Global 2000 and government agencies with the ability to monitor, analyze and control energy usage for all network-connected devices and systems across the enterprise, including in distributed offices, data centers and facilities. Importantly, JEM is the first network-based energy management system that works without the use of software agents, dramatically reducing installation time and removing the maintenance burden associated with similar technologies. JEM decreases energy costs by up to 60 percent with no impact on user productivity, availability and service level agreements. JEM also provides a robust, centralized enterprise-level reporting and decision support engine that supports corporate sustainability reporting and compliance with emerging carbon monitoring requirements.
JouleX was founded in 2009 and since has been distinguished with recent awards and accolades including Gartner Cool Vendor in Green IT and Sustainability, GE Ecomagination Award, BT Green Economy Success for Future Award and Clean Tech Media Award. The company is headquartered in Atlanta with worldwide offices located in Tokyo, Shanghai, Paris, Munich, and Kassel, Germany and throughout the United States. For more information, please visit http://www.joulex.net, call (404) 567-4445 or send an email to info(at)joulex(dot)net.
© 2012 JouleX is a registered trademark of JouleX, Inc. JouleX Energy Manager (JEM) and Load-Adaptive Computing are trademarks of JouleX, Inc. All other brands and product names may be trademarks or registered trademarks of their respective holder.
# # #