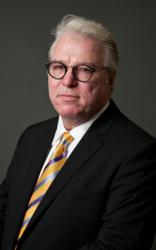 A number of companies we surveyed stated up to 35% of Financial Close activities are related to manual and recurring journals representing a significant opportunity for time savings and enhanced controls
London, UK; Dallas, TX ; Dublin, Ireland (PRWEB) September 24, 2012
Trintech, a leading global provider of integrated software solutions for the Last Mile of Finance has announced the release of its Journal Entry module. The latest release focuses on optimizing the journal entry process and controls to reduce the manual burden within the financial close by accelerating and streamlining journal entry posting.
The Journal Entry (JE) module improves the journal entry process, alleviating a number of major issues with which global enterprises and mid-market companies struggle. The journal Entry module eliminates issues with disparate systems, missing or inadequate supporting documentation, inefficient management approval procedures and lack of transparency into the impact of late adjustments.
The Journal Entry module, which is integrated within Trintech's last mile of finance Suite, allows users to create and post journal entries from within the reconciliation module leading to more process efficiencies and time savings. A key innovation in the Journal Entry Module is to allow the organization the option of posting the journals in bulk directly to an underlying ERP (such as SAP) or to 'park' the journal entries ready to be posted through the ERP's native journal entry capability.
In this release, Trintech has added a number of time saving 'bulk' journal capabilities to accelerate journal processing, including bulk approval as part of the comprehensive approval workflow. The status of open items in the Journal Entry module can be traced at all times through highly intuitive dashboards that show processing throughput and backlogs.
"This major release is directly in response to customer feedback," said Ken Fritz, Executive Vice President, Trintech. "A number of companies we surveyed stated up to 35% of Financial Close activities are related to manual and recurring journals representing a significant opportunity for time savings and enhanced controls. We are constantly striving to improve the efficiency of the close process, automate controls wherever possible and help our customer reduce cycle time."
The new software is available immediately either on-premise or SaaS (Software as a Service).
About Trintech:
Trintech is a leading global provider of financial governance solutions for the Last Mile of Finance. More than 650 clients in 41 countries rely on Trintech for record-to-report solutions including 50% of the Fortune 50. Trintech offices are located in the United States, the United Kingdom, The Netherlands, France, and Ireland, with partners in South Africa, Latin America and across the Asia Pacific region. For more information on how Trintech can help you please contact us online at http://www.trintech.com.