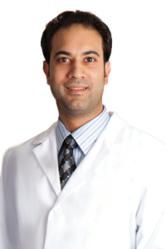 Chemical dependency of alcohol and prescription medications continues to bring the vast majority of individuals to our doorstep. ~ Dr Ravi Chandiramani, Journey Healing Centers
Scottsdale, Arizona (PRWEB) June 27, 2013
Journey Healing Centers (http://journeycenters.com) wants to raise awareness that while alcohol and prescription drugs are legal, both can be deadly. Alcohol (#1) and prescription drug abuse (#2) have consistently been the two top reasons why Journey Healing Centers clients seek treatment. Many are under the false impression that these "legal drugs" are harmless, and it's time for more education to raise awareness of the dangers.
Many don't realize that binge drinking is a huge problem in the US, and far fewer understand the long-term health risks it can lead too. According to the National Institute on Alcohol Abuse and Alcoholism (NIAAA), binge drinking is 4+ drinks for women and 5+ drinks for men within 2 hours. While no one is certain what caused James Gandolfini to have a heart attack and die at the young age of 51, the actor allegedly had 8 drinks during his last meal and was in and out of rehab for years, making long-term damage to the body as a likely contributor.
Alcohol can result in long-term damage to the liver, kidneys, brain, pancreas, and immune system. Alcohol abuse can also lead to many types of diseases and conditions, such as depression, neuropathy, different types of cancer, arthritis, heart attack, and stroke.
Along with alcohol abuse, there is a US epidemic of prescription drug abuse that is the second top driver for treatment at Journey Healing Centers. Dr. Ravi Chandiramani, Journey Healing Centers Medical Director observes, "The limited and uncoordinated efforts at stemming this disturbing trend have done little to nothing to reduce the numbers of individuals seeking treatment at JHC facilities. Chemical dependency of alcohol and prescription medications continues to bring the vast majority of individuals to our doorstep. These legally procured substances are still responsible for breaking up families; destroying the lives, hopes and dreams of those who suffer from addiction to these substances. Furthermore, the grip of this disease does not discriminate with regard to sex, educational level, cultural background or socioeconomic status. Once it gains a legitimate foothold, addiction will take from you all that you hold dear until your priority is singular…..continue to feed the addiction or die!"
In complete contrast to many doctors who write prescriptions way too easily, the licensed doctors and therapists at Journey Healing Centers focus on how to get clients off prescriptions so they leave treatment on minimal medications.
When someone gets addicted to painkiller medications (Vicodin, Methadone, OxyContin and Opana), it is sometimes necessary to go to a different doctor than the one who prescribed the medication to plan a supervised withdrawal. If needed, Journey Healing Centers sends clients to a medical detox center where the individual can go through a monitored withdrawal from these potent medications.
Along with painkillers, "legal speed" in the United States is being driven by our "achievement at all costs" culture. It is the perception that a college education guarantees a good job, earning power and happiness, causing many college students to take Adderall during finals. The U.S. contributes to 4 percent of the world's population, yet produced 2/3 of the world's Adderall in 2010. And in 2013, the DEA (Drug Enforcement Administration) approved production of 189 tons of legal speed (Ritalin, Adderall, Concerta, etc.) or 544 milligrams for every man, woman and child living in the U.S.
The first step in getting loved ones back is education and awareness of these legal drug abuse problems. While no one will go to treatment until ready, everyone can start conversations about the US culture and value systems driving these legal drug addictions. While senators have proposed the STOPP Act, alcohol abuse and prescription drug abuse is so out of control that it will take massive education, family support and action to change these statistics. "The bill will require the FDA to refuse to approve any new pharmaceuticals that did not use formulas resistant to tampering. While a step in the right direction, far more aggressive action will undoubtedly be necessary if we are to see a bonafide reduction in chemical dependency to legally procured substances in this country," says Dr. Ravi Chandiramani.
Media Contact
Liz Brown, 1-310-987-7207
About
Journey Healing Centers are private drug and alcohol treatment centers in Arizona and Utah. The licensed doctors and therapists have assisted thousands of individuals recover from addiction with dignity and respect while reuniting families back together again. JHC has a 95% completion success rate (industry average is 48% according to SAMSHA, Substance Abuse and Mental Health Association) and holds the highest level of global accreditation. JHC provides Residential Programs, Outpatient Facilities, Day Treatment, Sober Living Homes, Family Programming, Free Aftercare for Life and a Sobriety for Life Program. The company has been featured on MTV's Gone Too Far, USA Today, Psychology Today, People Magazine, NPR and many other media. For questions about drug or alcohol addiction, call Journey Healing Centers' 24-Hour Hotline: 1-866-774-5119, or visit http://journeycenters.com