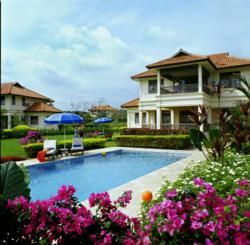 When it comes to travel, it's all about access… and the difference boils down to who you know. Every aspect of Journeyful is social by design. Hotels and travelers have direct access to one another.
Singapore (PRWEB) February 14, 2013
Journeyful, a new venture that is privately owned by hospitality and technology veterans, today announced that it has officially launched Journeyful.com, a revolutionary new online hotel search engine that is social by design.
Journeyful is designed to enhance the profitability of hotels while simultaneously improving a consumer's online booking experience by combining an online hotel search platform with a built in social network.
"When it comes to travel, it's all about access… and the difference boils down to who you know," explains Clara Lu, Journeyful's Marketing Manager. "Every aspect of Journeyful is social by design. Hotels and travelers have direct access to one another before, during, and after a booking – giving consumers comfort that they are receiving not only the best possible price, but also the best information about what each destination has to offer."
Journeyful is a comprehensive platform that is being developed as a mission critical application for hotels. The platform will evolve to enable hotels to manage rates and inventory across all distribution channels, not just Journeyful.com, from a single utility.
"There's too much old technology and way too many expensive middle-men in the hospitality industry," explains Moe Ibrahim, Journeyful's CEO. "We started with a blank piece of paper and designed a platform that would enable hotels to win back their direct business. First, we had to rebuild the old plumbing that plagues the industry. Now, we're moving on to some very exciting features and stand-alone applications."
Journeyful enables hotels to control the rates and inventory displayed on their own websites, on Journeyful.com, as well as the rates extended to travel agents. Soon, this technology will enable a hotel to manage all of its distribution channels, both online and offline.
"Since Journeyful is social by design, hotels will soon be able to customize rates for specific travelers and channels, targeted locations, and to each of its many distributors," describes Jezreel Tan, Journeyful's Senior Sales Manager. "Journeyful's best rate guarantee ensures a traveler never pays more than the prevailing retail rate, but that increased spending patterns, or certain social networking achievements, may qualify that traveler for special rewards and discounts."
Journeyful has a resident software development team that has designed and developed all aspects of the platform. The platform is built on proprietary technology such that hotels using Journeyful are not burdened with any additional third-party distribution costs. By enabling a hotel to increase direct bookings and reduce its third-party distribution and technology expenses, Journeyful aims to improve the typical hotel's profitability by up to 15%. Hotels that contract with Journeyful can manage all aspects of their profile and rates through an advanced interface.
Travelers can choose to register on the site but an account is not necessary to complete a booking. However, travelers are encouraged to register for an account early and to add friends. Many upcoming features are designed such that customized rates and discounts will be linked to a user's social activity.
About Journeyful
Journeyful is a travel-focused technology company. The Company has developed Journeyful.com, an online hotel search engine that offers consumers a comprehensive online hotel search engine with best price guarantees and direct access to both hotel staff and other travelers via the integrated social network. For hotels, Journeyful is a powerful and cost-effective distribution, marketing and social networking platform designed to increase direct bookings.
Media contacts:
Clara Lu
Journeyful Pte Ltd
+65 6750 2265
media(at)journeyful(dot)com
website: http://www.journeyful.com
blog: http://blog.journeyful.com