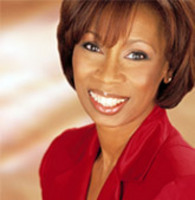 Don't forget the power of love...spread it around in place of the butter!
Atlanta, GA (PRWEB) November 18, 2010
In the spirit of giving thanks for good health this holiday season, Dr. Mary Harris of JourneytoWellness.com recently had the opportunity to speak with actor and comedian, Anthony Anderson, about his diagnosis and management of diabetes. He and others at F.A.C.E. Diabetes would like to bring awareness to the disease which is more prevalent in African-Americans. Find out more by listening to the podcast of the interview available for free download at JourneytoWellness.com.
Also new on the website, Dr. Mary Harris writes in her Reflections column about the importance of giving thanks for good health and provides tips to readers for healthy habits this Thanksgiving. The full text of the article can be found at JourneytoWellness.com, the following is an excerpt:
"As you gather with family and friends to celebrate with good times and good food, use the time to plant seeds of health and happiness. Don't forget the power of love (spread it around in place of the butter)! Encourage friends and family to take care of themselves. Take a few minutes to let friends and loved ones know how important it is that they take care of their health. Make health a fun part of family gatherings-create a weight-loss challenge, form an exercise group, offer a prize to the person that can come up with the best tasting "healthy recipe," or offer an award to the person that has made the most progress with their health...(read more)."
Have a wonderful Thanksgiving holiday.
With you on your Journey To Wellness...Dr. Mary S. Harris
JourneyToWellness.com is an award winning, online health magazine for African-Americans. We provide current and credible information about Black health and wellness, including topics such as diabetes, heart disease, HIV/AIDS, cancer, asthma, obesity and high blood pressure. We also recognize the importance of the relationship between a healthy mind and body and the need to focus on faith and wellness. The goal of Journeytowellness.com is to inspire and empower African-Americans to take control and improve their health. At JourneytoWellness.com, you will find the help you need to care for yourself and your loved ones, and you'll be a part of a community of people on similar journeys. We recognize that wellness is a journey—not a destination. So, start your Journey to Wellness by joining us on Twitter and Facebook at http://www.facebook.com/journeytowellness --we'd love to hear from you!
For more information on Journey to Wellness, contact us at info(at)journeytowellness(dot)com.
###