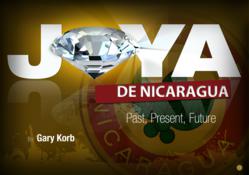 The task before us now is to...achieve a market presence which is consistent not only with its value, but its soul.
Easton, PA (PRWEB) May 25, 2013
The all-new Cigar Advisor is an online cigar magazine that brings a fresh, irreverent, and down-to-earth perspective on all things cigars to thousands of smokers. In addition to educational cigar content and behind-the-scenes cigar industry articles from some of the business's top names, Cigar Advisor delivers an array of content about a variety of topics of interest to people who enjoy the cigar lifestyle. The magazine also features cigar reviews and ratings submitted by real smokers. Cigar Advisor has just published their exclusive interview with Jose Blanco and Alejandro Cuenca - respectively, the Sr. Vice President and CEO of Joya de Nicaragua Cigars - detailing the growth of their business.
Established in 1968 by Cuban émigrés, Juan Francisco Bermejo and Simon Camacho, Joya de Nicaragua was originally founded under the name Nicaraguan Cigars S.A. Today the company is headed by Nicaraguan native, Dr. Alejandro Martinez Cuenca, Ph.D. Working with him is Sr. Vice President, José Blanco, former president of La Aurora Cigars. Cigar Advisor's Executive Editor, Gary Korb conducted an interview with both men – discussing the history of cigars and their company's place in it, as well as how they intend to change the future. "During the past five years Joya has made some significant changes for the better," writes Korb.
The conversation shifted to strategic partnerships, which have allowed Joya de Nicaragua growth in market share for certain cigars they produce: "The task before us now is to have it achieve a market presence which is consistent not only with its value, but more importantly, its soul," says Dr. Cuenca. Already known in the cigar industry for their full-flavored puros, Joya de Nicaragua cigars is now creating blends that utilize tobaccos from other countries.
Joya de Nicaragua Cigars have the distinction of being the very first cigar factory in Nicaragua. Established in 1968, the company has "dedicated itself to the art of producing many of the world's most celebrated handcrafted cigars for over 40 years" according to the two executives.
About Cigar Advisor Magazine
Cigar Advisor magazine is a digital publication created for real cigar enthusiasts who love tobacco and live the lifestyle. Cigar smokers are passionate about almost everything they do - whether it's the drinks they savor, the food they devour, the cars and motorcycles they dream of, the sports they're fanatical about or the women they love, Cigar Advisor shares those passions with a razor-sharp edge, soaking up each day and experience as if it were our last. Find that passion and more on display at CigarAdvisor.com.