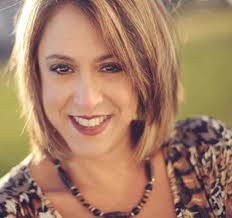 Dr. Michele provides an online resource for those struggling to find purpose in life and is empowering individuals in all 50 U.S. states.
St. Louis, Missouri (PRWEB) August 24, 2012
Joyce Meyer is a passionate Christian and in-demand motivational speaker that also happens to own and help operate her $100 million dollar a year ministry outside St. Louis, Missouri. The success of Joyce Meyer Ministries has inspired one Florida native to reach out to women that are struggling with families issues or other lifestyle blockades that are preventing women from living a happy and Christianity-filled life. Dr. Michele, a Clinical Christian Counselor, is now offering free counseling to women from her website. Women can now contact Dr. Michele directly for advice and to receive long-term counseling through Dr. Michele's Life Renewal Inc. More information can be obtained by following this link http://drmichele.org/dmtraining1.html.
Joyce Meyer might be one of the most successful female ministers although life was not always as successful to her. Coming from an abusive home, Joyce learned to turn to Christianity to find the reasons and the answers that could help turn her life around.
"I didn't go to church often and found it was one of my downfalls," Joyce said in a recent interview. After turning to a life of Christ for guidance, Joyce believes that she was able to enlighten her life and this planted the seed to help her help others.
Joyce Meyer Ministries is one of the largest publishers of e-books, audio books and print books that are Christian-based. It is partly the success of this ministry that has helped inspire Dr. Michele of Life Renewal Inc. to pursue her dreams of taking her motivational speaking and Christian counseling to the next level. Dr. Michele was inspired by two of Joyce Meyer's books "Battlefield of the Mind: Winning the Battle in Your Mind" and "Power Thoughts: Power Thoughts: 12 Strategies to Win the Battle" since these books are written by a woman that speaks directly to women.
Dr. Michele has built her Christian counseling company over the past 12 years. She is now authoring e-books and other digital products in hopes to transform women that are sexually, physically and emotionally abused in life. "There are many types of abuse that have no physical characteristics," Dr. Michele said. "I help women as well as men to overcome life challenges and find their passion and purpose in life to become happy again," Michele added.
Apart from her daily counseling services, Dr. Michele has authored a new e-book. The book, Identity Theft: Restoring Your True Self Image," is now available as a free download from the Life Renewal Inc. website. This book teaches how a person can get life back that has been taken away by others and to live a spiritual existence to find inner peace and passion.
About Life Renewal Inc.
Dr. Michele started her counseling company Life Renewal Inc. to help bring change and hope to ladies, families and other individuals that need spiritual help and guidance. Traditional counseling sessions require weeks of step-by-step assistance and Dr. Michele offers an alternative that streamlines happiness by following simple lifestyle changes. With an informative website and blog, Dr. Michele provides an online resource for those struggling to find purpose in life and is empowering individuals in all 50 U.S. states with her digital product downloads. Life Renewal Inc. and Dr. Michele are based in the Jacksonville, Florida area and offer services nationally.