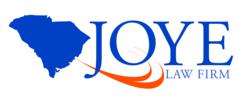 The jurors closely examined the evidence and certainly understood how hard it was to put a price tag on Ms. Cagle's pain and suffering during the past few years. -Christopher McCool
Charleston, SC (PRWEB) July 12, 2011
Attorney Christopher McCool of Joye Law Firm recently won a $750,000 judgment against Rolling Frito-Lay Sales and Brabham Oil Company, Inc. on behalf of his client Joanne Cagle, who suffered serious injury after slipping and falling on a flattened cardboard box (Case No. 2009-CP-27-029, Court of Common Pleas for the Fourteenth Judicial Circuit).
According to the complaint, the injury occurred on September 11, 2007, when Cagle entered E-Z Shop # 19 located at 131 Independence Blvd. in Hardeeville, South Carolina. While in the store, Cagle stepped on a flattened cardboard box that caused her to slip and fall to the floor. The impact dislocated her shoulder to such a degree she required total reverse shoulder replacement surgery. The unseen box had been left on the floor by an employee or agent of Frito-Lay and/or Brabham.
"We are pleased the jury found in favor of our client," McCool said. "The jurors closely examined the evidence and certainly understood how hard it was to put a price tag on Ms. Cagle's pain and suffering during the past few years. They also viewed the likelihood of future surgery as an unfair burden for her to bear alone."
In addition to the first surgery, Cagle will most likely need another shoulder replacement surgery in approximately 15 years. The estimated cost for future prescription medication totals about $150,000.
The jury found defendant Rolling Frito-Lay Sales LP 60 percent negligent, defendant Brabham Oil Company, Inc., 30 percent negligent, and the plaintiff 10 percent negligent. The total verdict amount was $750,000, which was reduced by 10 percent for the plaintiff's negligence, resulting in $675,000 for the plaintiff.
About Joye Law Firm
Based in North Charleston, S.C., Joye Law Firm has been fighting to help people face legal challenges since 1968. The firm has 10 experienced attorneys—with combined litigation experience of more than 130 years—and more than 30 paralegals and other staff members. Their commitment to excellence is confirmed by the receipt of Martindale-Hubbell's highest legal rating (AV)®. Visit http://www.JoyeLawFirm.com to learn more.
###