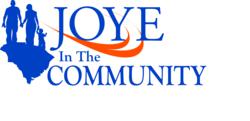 Charleston, SC (PRWEB) November 03, 2011
Charleston was recently named the nation's No. 1 tourist destination by Condé Nast Traveler®. This honor is due to the city's amazing residents—Charlestonians are known for their friendly nature and willingness to lend a hand. That's why Joye Law Firm is launching its Joye in the Community Video Contest and inviting locals to create videos about area residents who are making a positive difference in the community.
"The purpose of the video initiative is to celebrate and share the stories of local heroes who are making a positive change in the Charleston area," said South Carolina personal injury attorney Ken Harrell, managing partner of Joye Law Firm. "We want to recognize people who are doing the right thing and reaching for more than what's expected of them."
The contest rules are simple—create a video that tells the law firm about a Charlestonian who deserves to be recognized for his or her good deeds. The contest is open to anyone living in the Charleston area, including North Charleston, Summerville, Goose Creek, Berkeley, and Hanahan. Videos must be submitted by Monday, December 5. The winning videos will be announced around Monday, December 12. Participants under age 18 must have parental consent to submit videos.
To see a complete list of rules, watch entries, and vote for your favorite videos, visit the contest website.
The featured heroes of the top three videos will receive $200 gift cards to a local restaurant of their choice. The law firm also will donate $1,000 to a charity of the first place winner's choice; $500 to a charity of the second place winner's choice; and $250 to a charity of the third place winner's choice.
The video contest is just one of the firm's many community projects and events. In 2009, the firm created Joye in the Community, an ongoing program that encompasses all of the firm's community initiatives and its commitment to serving others. The initiative is designed to enrich lives and raise awareness about the needs of those in the Charleston and Myrtle Beach areas.
About Joye Law Firm
Based in North Charleston, S.C., Joye Law Firm has been fighting to help people face legal challenges since 1968. The firm has nine experienced attorneys—with combined litigation experience of more than 130 years—and more than 30 paralegals and other staff members.
###