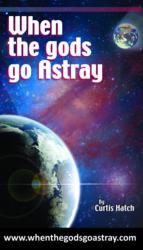 If those estimates prove anything near accurate, and if the stock price responds to future earnings growth — two big ifs — J.P. Morgan's massive loss may turn into an even larger gain by this time next year.
The Wall Street Journal
Westminster, SC (PRWEB) May 22, 2012
The latest banking calamity to surface recently is the loss of $2.0 billion by J.P. Morgan. As it turns out, that is only the initial amount. According to Jamie Dimon, CEO, there could be up to $1.0 billion in additional second quarter losses. According to CNN Money, "The number being bandied about now is closer to a range of $6 billion to $7 billion, according to several people working on trading desks that specialize in the derivatives JPMorgan Chase (JPM, Fortune 500) used to make its trades and from two sources with knowledge of the bank's positions."Why is this so important? J.P. Morgan is America's largest bank, and the deposits lost are insured, putting taxpayers at risk. A question that arises is this. If J.P. Morgan is making such high-risk investments, are other major banks doing the same? Are we headed toward another financial crisis requiring more bank bailouts? J.P. Morgan's loss is an embarrassment, but it will have a minimal impact on their projected profits for the year. In fact, the company can actually profit from the loss. Since its stock prices have taken a beating, J.P. Morgan is expected to buy back 60 million shares of its own stock at the discounted price, according to the Wall Street Journal. The move reduces the impact on the loss to an estimated $1.0 billion net. The loss, after taxes, is estimated at $650 million. Is J.P. Morgan in financial trouble over the portfolio loss? Curtis Hatch thinks not likely, but it could be a prelude of things to come, leading to more bank bailouts? It should be noted that J.P. Morgan was one of the numerous banks to receive TARP money.
Curtis Hatch, author of "When the gods go Astray" believes the governments practice of stepping in and bailing out banks is a risk to the entire economy. The practice encourages riskier decisions and actions by bankers. The large banks know from previous actions the government will come to their rescue.
Curtis Hatch spent over thirty years in management with such manufacturing companies as GM, Trane, and Borg-Warner, to name a few. Compare the business of banking to that of manufacturing. Manufacturing has incalculable risks. Will a new-product sell? Will an old product line continue to sell? What sales volume will the company experience? What unknown competitive forces are on the way? In all cases, large investments of capital are made in inventory, factories, machinery, spoilage, labor, government rules and regulations, etc. A major concern of all manufacturers is obsolete or slow moving inventories. Inadequate or excess labor costs are other major concerns. These factors have a huge impact on profitability.
Hatch believes that banks deal with money—money does not go obsolete, it never spoils, there is always demand for it. Banks do not purchase money; they 'rent' it from depositors. To be successful, the bank must pay less 'rent' for the money than what it will receive in interest income on loans or investments it makes. Today, CDs are paying 1% or less. Some passbook savings accounts are paying less than .25%. Assume new car loans are 6-7%. In this model, the lending institution makes gross revenue of 500 to 600% on the CD funds and 2000 to 2400% on passbook money. Few manufacturing companies can match that performance. Yet banks are bailed out on a routine basis through time. Seldom is the case for manufacturing companies. The author is not suggesting more bailouts for manufacturing or banking. Hatch believes the US economy will cease to be strong again until both banks and manufacturers practice responsible business. Fear of failure is a good motivator for responsibility. The government needs to learn the lesson that 'no one is too big to fail.'
Hatch is carrying his message of liberty and freedom through the Tea Party, Media, the Internet, and public appearances. He hopes his view on the society portrayed throughout the novel will prompt people to stop and ask a simple question. Is Niburu the model of society one wishes for his or her grandchildren?
The novel is available at http://www.whenthegodsgoastray.com and http://www.amazon.com.
Mr. Hatch is available for interviews, speaking engagements or guest appearances. He can be reached through Golden Corner Enterprises, LLC at GoldCoEnt@aol.com or http://www.CurtisHatch.com.