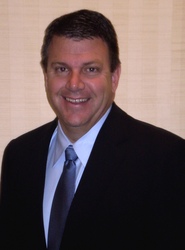 Hiring Allen allows us to further expand the support services we provide to our branches
Atlanta, GA, (PRWEB) June 17, 2008
J.P. Turner & Company, LLC appointed Allen Porter as chief marketing officer in May. Since 2003, the firm has invested millions of dollars to enhance technology, hire additional support staff and restructure departments and processes as part of their strategic growth initiatives. Porter's role will further enhance the strong branch support already provided by the corporate office and provide more in-depth training and development to their 150 plus branch offices across the country.
A seasoned professional, Porter served as chief marketing officer of ProEquities for the past eight years. Prior to that he was the regional marketing executive for Inter Securities and assistant general agent with Mass Mutual.
"Hiring Allen allows us to further expand the support services we provide to our branches," commented Dean Vernoia, chief operating officer. "It also reinforces our commitment to hiring managers that have significant experience in the financial services industry. The leadership team here has managed books of business so we know first-hand what our reps are experiencing. It provides us with the insight to truly partner with them to solve their business challenges."
"I am very excited to be joining the team at J.P. Turner," said Porter. "They have experienced professionals who have built an impressive organization. I look forward to applying my experience and being a part of their future growth and success."
J.P. Turner & Company, LLC is an independent broker/dealer, advisory services and investment banking firm headquartered in Atlanta. Founded in 1997 by Bill Mello and Tim McAfee, the company has grown to some 150 independent branch offices throughout the United States and has been voted one of the top independent broker/dealers in the country each year since 2003 by Investment News.
Member SIPC
###