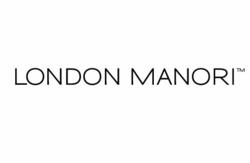 This year we are introducing our Los Angeles neighbors and guests to new pieces ever women will love to wear.
Los Angeles, CA (PRWEB) June 06, 2013
A precious gem in the Los Angeles jewelry scene, London Manori is a brand that says quality, value, and—most importantly—contemporary, yet timeless beauty. The Southern California-based jeweler will showcase many of its new pieces at the Jubilee Music and Arts Festival in downtown Los Angeles on June 7 and 8th, 2013.
Jubilee Music and Arts Festival is two-day sampling of rising and nationally recognized artists. Guests will enjoy many of the musicians, authors, and comedians that have become a staple in the Los Angeles arts and culture scene. The festival inspires lifelong engagement with the arts by pulling talent and members of the diverse Los Angeles community in a unique two-day creative experience.
"I love the Jubilee Music and Art Fest," said Aneela Manori, owner of London Manori. "This year we are introducing our Los Angeles neighbors and guests to new pieces every women will love to wear. Jewelry also makes a great memento—a reminder of the incredible artists and performances they will enjoy at the festival."
Manori believes women will appreciate her 2013 collection's simple knotted love rings, eye-catching tear drop earrings, and contemporary bar necklaces. London Manori jewelry is sold coast-to-coast and is popular with celebrities, who are often photographed wearing London Manori pieces.
About the Jubliee Music Fest
Jubilee Music Fest launches the summer festival season at its new location in the downtown Arts District at 590 South Santa Fe Avenue in Los Angeles. Pets are welcome and get in free. So are children who are accompanied by a parent or guardian 18+.
Jubilee Music Fest organizers say that festival goers will have the best time if they stay hydrated and protect themselves from the sun. They recommend participants bring the following items with them to the Julibee:

Sunscreen
Sunglasses
Earplugs
Non-professional camera
Empty re-usable water bottles – which can be filled at fountains on-site
Small backpack or bag
Dancing shoes
Hat
Valid driver's license - for will call and alcohol
Doing their part to keep Los Angeles clean, Jubilee Music Fest operates on a Zero Waste Plan in collaboration with Sustain LA. The event organizers believe it is important to both divert discards from landfills and also educate supporters about resource recovery efforts—a method of collection and separation that allows waste to serve another use or become a product.
About London Manori
London Manori is a Los Angeles custom jewelry designer and manufacturer. By combining unique designs and state-of-the-art techniques, they create an exceptional collection of fine jewelry with unmatched quality and precision. They design and sell a wide assortment of necklaces, rings, charms, bracelets, and jeweled leaves.
To contact or make purchases directly from London Manori, call (213)-261-8876, go to londonmanori.com, or visit one of the stores that carry their jewelry. To locate a retailer who carries London Manori jewelry, please visit http://www.londonmanori.com/stores.html.