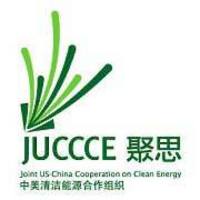 Mayors need solutions and regulatory best practices that they can deploy today.
Beijing, China (Vocus) September 29, 2007
Joint US-China Cooperation on Clean Energy (JUCCCE), a results-driven NGO aiming to significantly reduce China's carbon footprint, announced today that it was undertaking aggressive commitments for the widespread introduction of more energy efficient light bulbs, and the training of city mayors on how to reduce their cities' environmental impact. Both programs will be in partnership with China's Ministry of Construction. The commitments were announced at the Clinton Global Initiative (CGI) 2007 Annual Meeting.
Converting Bulbs to CFL
The China Lighting Conversion program, the first large-scale clean development mechanism (CDM) effort in China of its kind, aims to distribute 10 million energy efficient Compact Fluorescent (CFL) bulbs at no cost to consumers. The cost of CFLs is still largely out of reach for most Chinese, and the program will reduce CO2 emissions from coal-fired electricity plants, but also educate consumers on the possibility for energy savings.
The program is scheduled to launch in April 2008, with a target of 10 million lamps replaced in the first year. Partners in the program include China's Ministry of Construction, Bertelsmann, Bridgehead Media, and Policy Solutions among others.
Lighting accounts for 19% of all electricity consumed worldwide. Deploying 10 million lamps in China would save about 3.7 million tons of CO2 over an estimated 4-1/2 years and eliminate the need for ten 50 megawatt coal-fired power plants. In other words, an investment of $17 million would eliminate the need for the equivalent of $500 million investments in new power plants.
Energy Efficient Urban Design Tools for Mayors
JUCCCE also committed to developing an interactive, multimedia curriculum to train hundreds of city mayors in China on ways to make their cities more energy efficient. The program is also in partnership with the Ministry of Construction, American Sinotech, the Energy Foundation, and will be run through the Ministry's Mayoral Training Center in Beijing.
The program, set to begin in October 2008, is largely targeted at giving mayors actionable steps to make more energy efficienct the 7.5 billion square feet of new building space that will be built in China each year over the next 20 years. According to the US Department of Energy's Energy Information Administration, that amount of square footage is more than the combined floor space of all the malls and strip malls presently in the United States.
This program brings together tools and solutions that mayors can use now, with vendors, service providers and financial solution providers that can help implement locally.
"China's central government is proactively addressing issues of energy and environment. However, new regulations are far ahead of local capabilities to assess, implement and enforce," says Peggy Liu, chairman of JUCCE. "Mayors need solutions and regulatory best practices that they can deploy today."
About JUCCCE:
JUCCCE, a non-governmental, non-profit organization, is dedicated to significantly increasing energy efficiency and the use of clean energy in China within 10 years, while building trust and cooperation between China and the US. Joint US-China Cooperation on Clean Energy
About Clinton Global Initiative President Clinton started the Clinton Global Initiative (CGI) in 2005. A non-partisan catalyst for action, CGI brings together a community of global leaders to devise and implement innovative solutions to some of the world's most pressing challenges. CGI consists of approximately 1,000 members from all over the world who commit to create or support projects within one or more of CGI's annual areas of focus. In 2007, the areas of focus are education, energy & climate change, global health, and poverty alleviation. Clinton Global Initiative
###