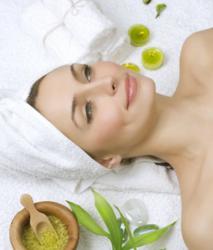 New York, New York (PRWEB) May 06, 2013
Joulebody, the only whole food juice, meals, and bar company, creates a new product line as an extension of their successful partnerships with spa's -- The 2 Day Spa Menu Cleanse.
Joulebody, the sought after, in demand cleanse program for maximum health and wellness offers a new Juice Cleanse program designed to give a culinary spa experience. The foods are designed to invigorate the body, mind and are full of anti-oxidants & ingredients to stimulate rapid weight loss. This 2 day juice cleanse program is a great way to kick-start a new healthier lifestyle.
The continued success with the Bliss partnership has inspired Joulebody to expand on the idea and create the ultimate spa menu, designed to recreate the experience of a day at the spa. At the end of this new cleanse program the body will feel energized, mind will be clear and skin will have a beautiful luminous glow. All Joulebody products & meals include turmeric, flax seeds, Bragg's Apple Cider Vinegar and cayenne known to stimulate the blood, the body, and mind.
-------------------------------
The 2-Day Spa Menu:
Day 1
9AM - Energize You! Trail Mix
12PM - Kale Salad with Flax Seed Dressing
*5PM 16 oz. Grapefruit Mint Juice
7PM - Simple Hummus
-------------------------------
Day 2
9AM - Energize You! Trail Mix
12PM - Cleansing Spinach Salad
*5PM 16 oz. Grapefruit Mint Juice
7PM - Spicy Lentil Burger
Chickpea Croquette
--------------------------------
Anytime – Ginger and Brownie Meal Replacement Detox Bar
*A Joulebody's client's favorite juice, it contains only eight calories and 12 grams of sugar. Grapefruit is known to help aid in weight loss.
----------------------------------
Joulebody cleanses are available nationally at Joulebody.com.
About Joulbody:
Joulebody was founded by Yvette Rose, a New York City nutrition specialist, yogini and fashionable mother of two. Joulebody is also maker of the Joulebody Detoxifying Meal Brownie and Blondie bars. All Joulebody products are 100% natural and made from whole foods, spices and herbs. All Cleanses and products are gluten, sugar, wheat, nut, preservative-free and designed to kick-start the body's natural cleansing processes. All packaging is 100% recyclable glass and paper.
# # #