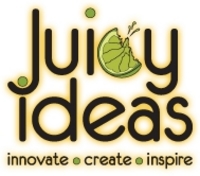 "DigitalChalk is excited to be sponsoring the competition again this year with AdvantageWest and rewarding the winning team with a trip to Google."
Asheville, NC (PRWEB) March 18, 2010
With the common goal of challenging college students to become innovative and resourceful, AdvantageWest, DigitalChalk and Google have announced Juicy Ideas Collegiate Competition, 2010. Student teams from over 300 eligible colleges are participating in the competition for a chance to win the student opportunity of a lifetime, a trip to Google. As directed by Juicy Ideas, the challenge is to create a software application that uses publicly available data. The only parameter put around the software application is that it must be beneficial for the surrounding community. No later than April 11, each college team entry must be uploaded in a video submission to YouTube. The Juicy Ideas winning team will be awarded an all expense paid trip to Google headquarters in Mountain View, CA and five Android-powered phones.
Juicy Ideas was launched in 2008 as a North Carolina collegiate competition designed to bring awareness of economic development through the entrepreneurial spirit across the state. As a result of higher education collaboration and the growing interest of sustainable resources, Juicy Ideas has become a leading collegiate competition across the nation. In addition to the grand prize offering by Google, participation in Juicy Ideas 2010 may reap juicy rewards for individuals. Winner of the 2008 contest, student team member Ryan Klinger, a senior majoring in Industrial Design, was recently awarded Student Entrepreneur of the Year at The Center for Entrepreneurship of Appalachian State University. His industrial design department team entry, a bicycle made of used plastic bottles, was showcased at the 2009 Innoventure Conference in Greenville, SC. At that conference they connected with and formed a unique partnership with Milliken & Company, which is now utilizing a new plastic product that will be used to build the commuter bikes Ryan and his team are currently prototyping. The ASU team was also recognized in Asheville, Chicago and Google's headquarters in California.
"DigitalChalk is excited to be sponsoring the competition again this year with AdvantageWest and rewarding the winning team with a trip to Google. This years competition continues to focus on the innovation and creativity of the nations college students but with a totally different approach. Making the competition more focused on software and data aligns well with the core concentrations of DigitalChalk and Google and we are looking forward to seeing all of the new innovations that will be birthed." - Troy Tolle, CTO, DigitalChalk
Follow the contest on Facebook or Twitter at juicy_ideas and by using the hashtag #juicyideas.
Questions about the contest should be emailed to info(at)juicyideas(dot)com
###