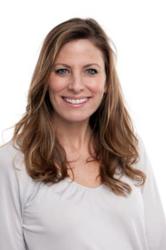 www.specialcabledeals.com
Atlanta, Georgia (PRWEB) September 20, 2012
Special Cable Deals announces the promotion of Julia Hall to the position of Director of Public Relations. In this role, Hall will oversee all production units to promote various national and local and online projects.
Previously, Hall was a Senior Writer and Publicist responsible for implementing publicity campaigns. Hall will continue handling media relations and program publicity for these projects in her new capacity.
For over a decade, Hall was a department head for a very large entertainment company. She managed the launch of many prestigious series and specials.
Hall graduated from the University of Florida's Film and Video Cinematography Program and enjoyed a career spanning over a decade in the entertainment industry. Using this valuable knowledge and experience gained, she's become a valuable asset to Special Cable Deals and will continue to be a reckoning force as the new Public Relations Director.
Successful in the entertainment industry, Julia Hall decided to change career directions. Motherhood became a deciding factor in her choice to become a stay-at-home Mom. Julia has once again proven her business savvy and prowess a writer and will take over the helm as the new Public Relations Director for Special Cable Deals on October 1, 2012. Managing the massive responsibilities of motherhood, Julia will continue to maintain her office at home.
Congratulations, Julia Hall, on yet another career milestone. For more information, go to: http://www.specialcabledeals.com