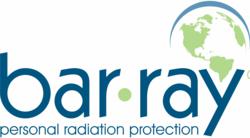 Julie's demonstrated success in identifying and responding to customer needs in the health care industry, combined with her ability to grow new and existing sales territories, will make her a true asset to Bar-Ray. -Buck Thompson, Senior Vice President
Littlestown, Pa. (PRWEB) August 14, 2012
Bar-Ray Products (Bar-Ray), the world's largest manufacturer of radiation protective garments and vinyls, has added Julie P. Klein as a regional sales manager to the company's expanding business development team. Julie will oversee business development efforts for Bar-Ray in the Ohio, West Virginia, Kentucky and western Pennsylvania regions.
As regional sales manager, Julie will coordinate all aspects of sales and marketing for Bar-Ray Products in these geographic areas. Her responsibilities will include cultivating new business accounts, conducting personal sales calls and outreach to hospitals on behalf of Bar-Ray's distributors, developing product presentations for new and existing clients, identifying and executing client-specific opportunities and offering custom fit measuring for Bar-Ray's full complement of radiation protection materials, including aprons and related radiation protection apparel, apron and patient accessories, protective eyewear, apron racks, X-ray accessories, barriers, shields and curtains.
"We are pleased to have Julie join our sales team during this exciting time of business growth and development for Bar-Ray," said Buck Thompson, Senior Vice President for Bar-Ray. "Julie's demonstrated success in identifying and responding to customer needs in the health care industry, combined with her ability to grow new and existing sales territories, will make her a true asset to Bar-Ray's outreach in Ohio, West Virginia, Kentucky and western Pennsylvania."
For the past two years, Julie served as a sales development and operations professional for an Illinois-based pharmaceutical and medical products supplier. Her experience also includes working as an outside sales consultant responsible for contacting ambulatory surgery centers, surgical hospitals, physicians' offices and blood centers to promote and educate clients on products and services applicable for surgical settings.
"It is an honor for me to join the Bar-Ray sales team at this time," Julie said. "Bar-Ray clearly understands the unique needs of its customers, as evidenced by its full complement of radiation protective garments and products. I feel that my training in supply chain management and operations as they relate to operating room procedures and regulations will definitely help me as I work with new and existing Bar-Ray customers in Ohio, West Virginia, Kentucky and western Pennsylvania."
Julie graduated from Manhattanville College in Purchase, N.Y. with a bachelor's degree in sociology. She currently resides in Ohio.
About Bar-Ray Products
Bar-Ray Products (Bar-Ray) is an ISO 9001, CE, and FDA registered company and the world's largest manufacturer of personal radiation protection products since 1930. The Bar-Ray product line consists of a full range of personal radiation protection garments, including standard weight, lightweight and lightweight lead-free radiation protection products, x-ray barriers, airport screening curtains, inspection products and much more. For more information about Bar-Ray and its products, call toll-free 800-359-6115 (717-359-9100 for international callers). E-mail info4barray(at)bar-ray.com or visit http://www.bar-ray.com.
—30—