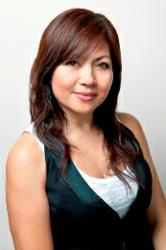 Julie is ahead of her time, and her work is extremely advanced. SkinFitness is not just about the facial, it's about your entire body. With Julie you are paying for a customized, advanced treatment with results that go beyond the skin. Suzen T, NYC
New York City, NY (PRWEB) September 29, 2011
A revolutionary approach to skin care is making waves in Sweden, New York, and select cities across the globe, courtesy of world-renowned skin care specialist Julie Lindh. More and more clients are raving about Julie Lindh's result-oriented approach, a unique approach that has come to be termed as SkinFitness. This revolutionary approach is founded on the philosophy that every individual deserves a skin care treatment that's built around his or her individual needs.
Under the SkinFitness approach, is not only different from the next, but also encompasses the four basic phases of skin care: correct, repair, rejuvenate and preserve. This is a significant departure from most which are mostly focused on the aspect of rejuvenation.
According to Lindh, the four-step method Correct, repair, rejuvenate and preserve your beauty] of Skin Fitness ensures that all skin layers are properly addressed and maintained, resulting in improved collagen levels, reduced wrinkles and better regulated pigmentation. In designing a SkinFitness treatment for each client, she makes use of only the best beauty instruments and powerful ingredients to keep the skin looking younger for longer.
The SkinFitness approach doesn't just end with a facial treatment. It involves an entire lifestyle regimen that is centered at keeping one's skin fit and healthy. Julie Lindh has pioneered a fitness regimen for the skin that involves a Detox Diet to get glowing skin, a SkinFitness Face Workout for one's facial muscles, and a Body Brushing Technique that helps tighten and smoothen one's body.
Clients who've tried Lindh's approach are all praises about it. Her client list boasts of celebrities, socialites, and other individuals who give prime value to their skin care. Visit her website for testimonials.
About Julie Lindh
Julie Lindh has been in the skin care industry for 15 years and is currently based in Sweden and New York. For more information about her products and treatments, please visit her website at http://www.jlskinfitness.com
###