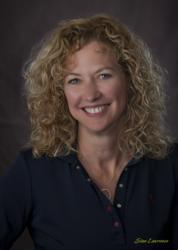 There is currently a huge void of buyers that make their payments on time, have ample cash reserves, perfect credit and because they don't show the 'proper' income on their tax returns, are denied loans on a regular and alarming rate
Larkspur, CA (Vocus/PRWEB) May 14, 2011
At the height of the real estate bubble, borrowers could apply for loans without having to show any documentation of their income, in what were know as liar loans. After the economic downturn and rampant mortgage foreclosures, guidelines for lending became very rigid. As the economy gets its bearings, lenders are again expanding their criteria for eligibility, within reason. Some lenders have developed guidelines that allow borrowers who meet certain criteria to utilize their assets as an income stream, allowing borrowers who have insufficient verifiable income, but large cash reserves, to qualify for a mortgage by using their liquid assets. This is particularly good news for self-employed Americans who have no W-2 to show to a lender.
"There is currently a huge void of buyers that make their payments on time, have ample cash reserves, perfect credit and because they don't show the 'proper' income on their tax returns, are denied loans on a regular and alarming rate," says Bay Area jumbo loans specialist Sue Drawdy. "How is the housing market going to recover if we don't create a venue for the self-employed borrower to obtain mortgage financing?"
Eligible assets that can be used to demonstrate liquidity include checking, savings, and money market accounts; CDs; stocks; bonds; and mutual funds. Retirement accounts can also be utilized if the borrower is 59 1/2 or older. Accounts such as annuities, trust funds and hedge funds may also qualify, as long as the conditions for funds withdrawal from the accounts allow the borrower to access the money.
Drawdy is hopeful that by allowing the self-employed borrower to qualify using income other than tax returns to prove their eligibility for financing, the number of mortgages issued will start increasing again. She says it's an important step to full economic recovery.
For more information about asset-based loans or any of Sue Drawdy's services, call her at (415) 378-7963 or view her on the web at http://www.allcalifornia.com/sdrawdy.
About Sue Drawdy of All California Mortgage
Sue Drawdy is a 21-year veteran of the mortgage lending industry. As a licensed Real Estate Agent and a graduate of the MBA program in Finance at Golden Gate University in San Francisco with a keen focus on what's best for the consumer, Drawdy has become a very well-respected and trusted advisor in the real estate community.
Drawdy is also an avid real estate investor with vast experience in both residential and small commercial transactions. Her knowledge on investor loans is extensive. She has extensive experience working with Tenants in Common loans for multiple units. She specializes in jumbo loans, investment property loans, FHA loans and HomePath mortgages. She serves borrowers throughout the State of California.
# # #