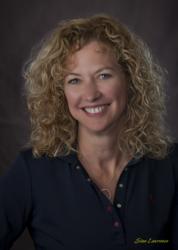 The borrower can get just one mortgage loan, at a long-term fixed (or adjustable) rate, to finance both the acquisition and the rehabilitation of the property
Larkspur, CA (Vocus/PRWEB) June 01, 2011
With the glut of distressed properties on the market nowadays, many people are considering purchasing a foreclosed home. These properties are discounted, but often in need of repairs. Rather than taking out separate loans for the mortgage and repairs, which can be time-consuming and expensive, licensed mortgage advisor Sue Drawdy, a licensed mortgage advisor at All California Mortgage, recommends borrowers consider an FHA 203(k) rehab loan, a long-term loan that covers both the mortgage and necessary repairs.
According to a recent New York Times article, 40 percent of resale homes sold in March were distressed properties. Many buyers of these homes are people who don't have cash available, and have instead turned to FHA 203(k) rehab loans to get the financing they need to buy and fix up foreclosed properties.
The FHA 203(k) rehab loan was designed to simplify the process of buying a home that needs work and to save the purchaser money and time. According to the U.S. Department of Housing and Urban Development (HUD), "The borrower can get just one mortgage loan, at a long-term fixed (or adjustable) rate, to finance both the acquisition and the rehabilitation of the property."
The FHA 203(k) loan gives borrowers the money to buy a home and the additional monies to complete any repairs in a competitive 30-year fixed rate mortgage.
The program has certain restrictions and requirements. Borrowers must owner-occupy the property, but it doesn't need to be a single family residence. They can use the FHA 203(k) loan on condos, mixed use properties and 1-4 units. "Just remember, you must owner occupy as your primary residence," reminds Drawdy.
Borrowers are only required to put down 3.5%, and the down payment can be a gift from another party. This loan can also be used to refinance and rehabilitate the property.
"If you have questions about the 203(k) program or are interested in getting a 203(k) insured mortgage loan, we suggest that you get in touch with an FHA-approved lender in your area," says HUD. Drawdy has experience with FHA 203(k) lending, and is happy to consult with anyone interested in the program.
Borrowers who do not qualify for the FHA 203(k) loan may also be interested in a similar program for properties owned by Fannie Mae for second homes and investment properties called the HomePath Mortgage. With 21 years of experience in the mortgage industry, Drawdy is well prepared to help potential home buyers figure out the best loan for their needs.
For more information about refinancing a loan with HARP or any of Sue Drawdy's other services, call her at (415) 378 7963 or view her on the web at http://www.allcalifornia.com/sdrawdy.
About Sue Drawdy of All California Mortgage
Sue Drawdy is a 21-year veteran of the mortgage lending industry. A licensed Real Estate Agent and a graduate of the MBA program in Finance at Golden Gate University in San Francisco with a keen focus on what's best for the consumer, Drawdy has become a very well-respected and trusted advisor in the real estate community.
Drawdy is also an avid real estate investor with vast experience in both residential and small commercial transactions. Her has a wealth of knowledge on investor loans. She has extensive experience working with Tenants in Common loans for multiple units. She specializes in jumbo loans, investment property loans, FHA loans and HomePath mortgages. She serves borrowers throughout the State of California.
###