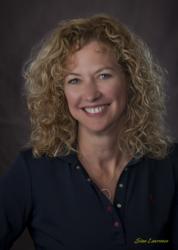 We have learned the painful reality when borrowers are unable to understand the terms and cost of their mortgage loans
Larkspur, CA (Vocus/PRWEB) June 09, 2011
Currently, when Americans take out a mortgage loan, they are issued two disclosure forms: the Truth in Lending (TIL) form and the Good Faith Estimate (GFE). The Consumer Finance Protection Bureau (CFPB) recently created two drafts of their attempt to combine the forms into one document, simplifying and clarifying the mortgage disclosure process. Over her long career in the real estate industry, mortgage advisor Sue Drawdy has seen the confusion caused by the forms, and would be glad to see the process streamlined, provided it does not put additional burdens on the loan process.
"We have learned the painful reality when borrowers are unable to understand the terms and cost of their mortgage loans," said Drawdy.
Many people complain that the current mortgage loan disclosure documents, the two-page TIL disclosure form and the three-page GFE, are confusing, overly long, and redundant. The CFPB is trying to simplify and clarify the contents by combining the two documents into a single two-page, easy-to-read mortgage disclosure statement.
"These disclosures don't work if they give you too much information or if the information they provide isn't what you need," says the CFPB. "Complicated disclosures can make it hard to answer or even ask the right questions, and many consumers don't know what to ask until it's too late."
Two draft designs are posted on the CFPB's website, and they will be making further revisions based on public input later this month. Sue Drawdy is looking forward to a simplified, unified document when it is finalized.
Drawdy cautions, though, that not all actions undertaken by the CFPB so far have been productive. "Unfortunately, recent government regulations have done little to help the consumer and have actually put an extra burden and rigid regulations on lenders," she notes. "Transparency is important, but much of the paperwork associated with a mortgage is far too confusing. The pool of eligible borrowers has actually shrunk considerably with all the new regulations for borrowing."
For more information about the CFPB's attempts to simplify the mortgage loan disclosure form, or for information about any of Sue Drawdy's services, call her at (415) 503-9716 or view her on the web at http://www.allcalifornia.com/sdrawdy.
About Sue Drawdy of All California Mortgage
Sue Drawdy is a 21-year veteran of the mortgage lending industry. A licensed Real Estate Agent and a graduate of the MBA program in Finance at Golden Gate University in San Francisco with a keen focus on what's best for the consumer, Drawdy has become a very well-respected and trusted advisor in the real estate community.
Drawdy is also an avid real estate investor with vast experience in both residential and small commercial transactions. Her has a wealth of knowledge on investor loans. She has extensive experience working with Tenants in Common loans for multiple units. She specializes in jumbo loans, investment property loans, FHA loans and HomePath mortgages. She serves borrowers throughout the State of California.
###