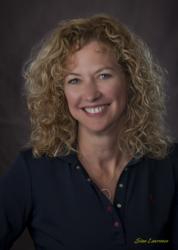 With tight underwriting already constraining mortgage availability, lowering the loan limits will only further restrict liquidity
Larkspur, CA (PRWEB) September 21, 2011
In the wake of the housing market fallout in 2008, congress temporarily raised the ceiling on conforming loan limits for Fannie Mae and Freddie Mac loans from $625,500 to $729,750. Now that temporary increase is set to expire on September 30th unless congress acts. Sue Drawdy, a reverse mortgage loan officer for All California Mortgage, says if the loan limit is allowed to drop back down to the pre-recession level, it would have a severe negative impact on the California housing market.
Drawdy supports a recent call from industry leaders to extend the higher limit amount. Congress has already extended the limit for Reverse Mortgages through December, 2011, but has not moved on extending the conforming loan limits.
In a letter to the House of Representatives this week, 15 leaders in the real estate, building and mortgage industries urged an extension of the maximum mortgage loan limits through 2013.
"With tight underwriting already constraining mortgage availability, lowering the loan limits will only further restrict liquidity," explains the letter. "Private lending remains wary of returning to the market with all the current uncertainty. Extending the existing limits at levels appropriate for all parts of the country will provide homeowners and home buyers with safe, affordable financing and help stabilize local housing markets."
The letter explains that more than 800 counties would be affected by the loan reduction. Those counties contain about 85% of the nation's owner-occupied homes.
"This will have an especially devastating effect on California homeowners," says Drawdy. "For now the limit for reverse mortgages has been extended to December, but for all other government backed loans will expire in a couple of weeks. Because California has always been a high priced area for real estate, this will set us back in the recovery of home prices."
For more information about loan limits, or for information about any of Sue Drawdy's services, call her at (415) 503-9716 or view her on the web at http://www.allcalifornia.com/sdrawdy.
About Sue Drawdy of All California Mortgage
Sue Drawdy is a 21-year veteran of the mortgage lending industry. A licensed Real Estate Agent and a graduate of the MBA program in Finance at Golden Gate University in San Francisco with a keen focus on what's best for the consumer, Drawdy has become a very well-respected and trusted advisor in the real estate community.
Drawdy is also an avid real estate investor with vast experience in both residential and small commercial transactions. She has a wealth of knowledge on investor loans. She has extensive experience working with Tenants in Common loans for multiple units. Drawdy specializes in reverse mortgages,jumbo loans, investment property loans, FHA loans and HomePath mortgages. She serves borrowers throughout the State of California.
###