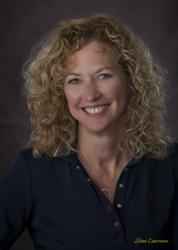 The industry is about to experience some of the most dramatic and game changing times that have happened since the introduction of the secondary market
Larkspur, CA (PRWEB) October 20, 2011
MetLife, Inc. is considering exiting the traditional mortgage lending market, focusing instead on its insurance services. The company cited uncertainty in the marketplace and an overly burdensome regulatory environment. Sue Drawdy, a loan officer for All California Mortgage, says the regulations imposed by the Dodd-Frank Act are creating an environment hostile to bank lending, and expects to see more companies exiting the mortgage market in the near future.
MetLife, Inc. is known as a leading insurance and employee benefits provider. The MetLife Bank arm created the Home Loans division in 2008. The company is considering selling the division, along with its depository business, because the "uncertain marketplace and regulatory environment require a tremendous amount of resources - both in terms of people and capital - to effectively compete in and profitably grow the forward mortgage business," according to MetLife. The company will continue to offer reverse mortgages, which do not require the excessive resources that conventional mortgages now demand.
"The industry is about to experience some of the most dramatic and game changing times that have happened since the introduction of the secondary market," says Sue Drawdy of All California Mortgage, a reverse mortgage lender.
She fully expects this probable exit of MetLife to be just the beginning of the exodus of big name lenders due to the excessive Dodd-Frank Act reforms. "We now have an environment where it is just too expensive and restrictive for banks to do loans," states Drawdy. "This business is not for the faint of heart."
For more information about MetLife's decision, or for information about any of Sue Drawdy's services, call her at (415) 503-9716 or view her on the web at http://www.allcalifornia.com/sdrawdy.
About Sue Drawdy of All California Mortgage
Sue Drawdy is a 21-year veteran of the mortgage lending industry. A licensed Real Estate Agent and a graduate of the MBA program in Finance at Golden Gate University in San Francisco with a keen focus on what's best for the consumer, Drawdy has become a very well-respected and trusted advisor in the real estate community.
Drawdy is also an avid real estate investor with vast experience in both residential and small commercial transactions. She has a wealth of knowledge on investor loans. She has extensive experience working with Tenants in Common loans for multiple units. Drawdy specializes in reverse mortgages,jumbo loans, investment property loans, FHA loans and HomePath mortgages. She serves borrowers throughout the State of California.
###