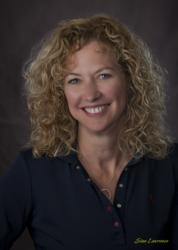 This product is ideal for our aging baby boomer generation
Larkspur, CA (PRWEB) December 10, 2011
The U.S. Dept of Housing and Urban Development (HUD) recently released Mortgagee Letter 2011-39, which states that the current FHA lending limit of $625,500 for Home Equity Conversion Mortgages (HECMs or reverse mortgages) will continue through Dec. 31, 2012. This is wonderful news for borrowers who trying to purchase or refinance in high-cost areas, according to Sue Drawdy, a reverse loan specialist.
"This product is ideal for our aging baby boomer generation," says Sue Drawdy of All California Mortgage, a reverse mortgage lender. "It can be effectively used to supplement pensions or help with medical bills, among other uses."
Reverse mortgages are available to homeowners 62 and older wherein the lender makes monthly payments or a lump sum payment to the homeowner. Many seniors use reverse mortgages to supplement social security, meet unexpected medical expenses, make home improvements, and more. No monthly repayment is required until the borrower no longer uses the home as their principal residence.
If HUD had not extended the $625,500 limit, it would have dropped down to the pre-American Recovery and Reinvestment Act (ARRA) conforming loan limit of $417,000. Drawdy applauds the extension of the higher reverse mortgage limit, saying it will be especially beneficial for California seniors.
"Because the cost of living in California tends to be higher than the national average, the continuation of the higher limit on reverse mortgages will be particularly helpful in this state," Drawdy explains.
Drawdy says the extension of the loan limit makes now a great time to apply for a reverse mortgage, and points out that seniors can even purchase a new home with a reverse mortgage.
For a free informational booklet by the National Council on Aging, "Use Your Home to Stay At Home" contact Sue Drawdy, All California Mortgage, at (415) 503-9716 or email her at sdrawdy(at)allcalifornia(dot)com.
For more information about reverse mortgages, or for information about any of Sue Drawdy's services, call her at (415) 503-9716 or view her on the web at http://www.allcalifornia.com/sdrawdy.
About Sue Drawdy of All California Mortgage
Sue Drawdy is a 21-year veteran of the mortgage lending industry. A licensed Real Estate Agent and a graduate of the MBA program in Finance at Golden Gate University in San Francisco with a keen focus on what's best for the consumer, Drawdy has become a very well-respected and trusted advisor in the real estate community.
Drawdy is also an avid real estate investor with vast experience in both residential and small commercial transactions. She has a wealth of knowledge on investor loans. She has extensive experience working with Tenants in Common loans for multiple units. Drawdy specializes in reverse mortgages, jumbo loans, investment property loans, FHA loans and HomePath mortgages. She serves borrowers throughout the State of California.
###